The recently concluded Maternal, Newborn, Child, and Adolescent Health (MNCAH) week in Lagos State, spanning all 57 local governments and local council development areas, has earned commendations from residents for its impactful provision of free medical care. The health initiative, initiated on November 6, 2023, addressed various health challenges experienced by mothers, children, and adolescents.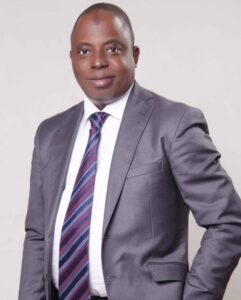 Under the dynamic leadership of Hon. (Engr.) Abdullahi Sesan Olowa, Kakalistiq.com reports that Ibeju-Lekki Local Government collaborated with Lagos State Health District III for an awareness visit, receiving accolades from the Lagos State Ministry of Health State Facilitator, Mr. Olugbadebo, and the Council's Health Workers. The visit aimed to appreciate Hon. Olowa's commitment to public health services and seek his support for the MNCAH week's success.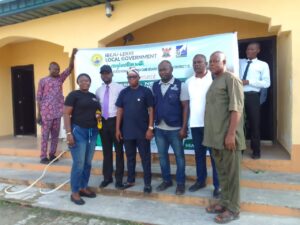 The Council Chairman, Hon. Olowa, warmly welcomed the health personnel, reaffirming his administration's unwavering support for life-changing medical programs. The provision of logistics and an enabling environment were assured to ensure the success of the 5-day medical mission for the benefit of Ibeju-Lekki residents.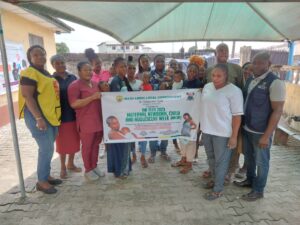 During the MNCAH mission in Ibeju-Lekki, significant medical services were provided, including the deworming of 20,366 children aged 1–5 years with albendazole tablets. Additionally, 21,953 children aged 6 months to 5 years received essential vitamin A, crucial for sight and vision, the immune system, and overall growth and development. Free antenatal, postnatal, post-delivery care, and malnutrition screening services were also extended at various designated posts within the Council Area, with health workers visiting primary schools to reach out to children.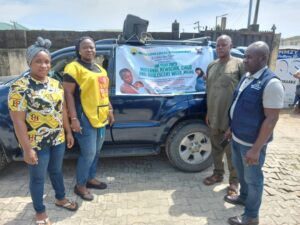 Dr. Kehinde Ososanya, the Medical Officer of Health for the Council, who coordinated the program under the supervision of Hon. Tajudeen Oniwonlu, the Local Government's Supervisor for Health, applauded the impressive turnout and compliance of residents. He urged residents to visit all primary healthcare centers within the local government to benefit from the robust medical provisions established by the administration led by Hon. Olowa.
As the Maternal, Newborn, Child, and Adolescent Health Week concludes successfully in Ibeju-Lekki, the commendable efforts under the leadership of Hon. (Engr.) Abdullahi Sesan Olowa has not only garnered appreciation from the residents but has also set a precedent for proactive public health initiatives.