In the vibrant tapestry of political discourse, kakalistiq.com reports that the recent commissioning of infrastructural projects by Rep. Wale Raji in Eredo LCDA became a platform where the echoes of wisdom reverberated louder than the ceremonial applause. Two distinguished voices, Lady Doja Otedola, the former First Lady of Lagos, and Alhaji Akanni Seriki (Bamu), a Governor's Advisory Council (GAC) member of the Lagos All Progressive Congress (APC), seized the moment to advocate for a paradigm shift in local governance.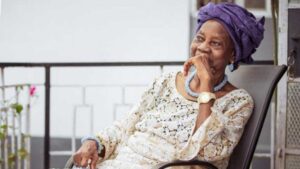 Against the backdrop of a colorful event attended by eminent political figures on Thursday, November 9, 2023, the elders emphasized the essence of qualitative governance throughout political tenures. The synergy in their remarks, seemingly orchestrated by shared conviction, highlighted the imperative for leaders to prioritize delivering tangible dividends of democracy to their constituents.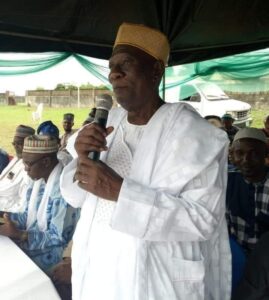 As the elderly statespersons commended Rep. Wale Raji's commitment to responsive representation, their words transcended partisan lines. They issued a clarion call for local government chairmen to emulate such dedication, holding them accountable for ensuring good governance at the grassroots. The resonating message found resonance among the gathering, emphasizing the need for intentional efforts to advance community growth and development.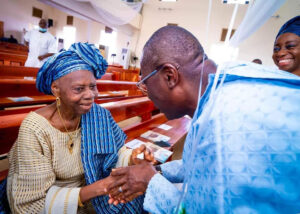 In the Nigerian political landscape, this call to action signifies a shift towards leadership rooted in purpose and societal advancement. Lady Doja Otedola and Alhaji Akanni Seriki's counsel serves as a wake-up call for leaders not just in Epe but across the nation, urging them to rise above political rhetoric and prioritize impactful programs and policies.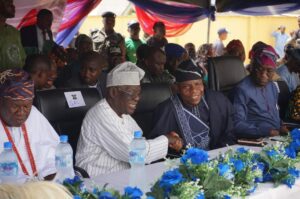 This insightful counsel underscores the awareness of political elders regarding public expectations. It prompts deep reflection among leaders, recognizing that the opportunity to serve with distinction may not be perpetual. The editorial echoes the sentiment that leadership, when fueled by a genuine commitment to the welfare of the people, becomes an enduring legacy.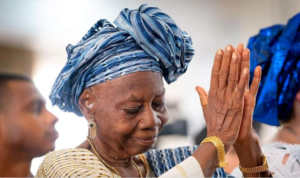 Rep. Wale Raji's project commissioning, marked by substance rather than mere spectacle, stands as a testament to the party's commitment to advocacy for good governance. It illuminates the path for political leaders, urging them to view their roles as platforms for service and positive transformation, transcending the boundaries of political affiliations.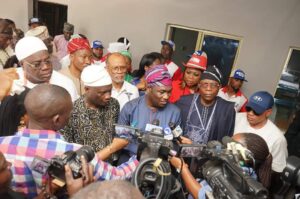 In the evolving narrative of Nigerian politics, the counsel of these seasoned statespersons serves as a compass pointing towards a future where governance is not just a duty but a dedication to uplifting communities. The challenge is clear: leaders must rise to the occasion, recognizing that the dividends of democracy are measured not by political longevity but by the impact made on the lives of the people.