In a historic press conference held at the majestic Royal Palace of Olu-Epe, the Aremo of Epe Kingdom and distinguished Publisher of Ekohotblog, Otunba TJ Abass, passionately appealed to Nigerians for calm in the face of ongoing economic hardship caused by the removal of fuel subsidies.
With the enchanting atmosphere of the event setting the stage for the momentous  2023 edition of the Epe Kayokayo celebrations, Otunba TJ Abass took the stand to address the pressing concerns raised by pressmen regarding the effect of the high cost of goods and services in preparation for the money-spinning festival. Undeterred by the challenges, he emphasized the planning committee's unwavering commitment and dedication to ensuring a memorable celebration despite the surging prices.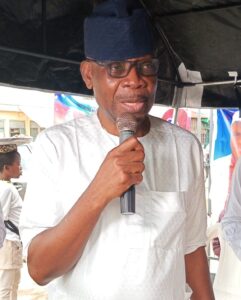 Addressing the nation's expectations and offering a heartfelt response, Kakalistiq media reports that he implored Nigerians not to expect miracles from the newly sworn-in President, Bola Tinubu. Acknowledging that it had been two months since President Tinubu assumed office, TJ Abass called for patience amidst the prevailing economic hardships.
He lauded President Tinubu's track record, recalling his exceptional performance as the Governor of Lagos State, promising that the best days for Nigeria were yet to come.
"We expect him to magically transform Nigeria within two months? It is not possible, let's be patient with him. He has hit the ground running, and I can guarantee you that with what we have seen during his time as the Governor of Lagos State, the best of Nigeria is yet to come. Asiwaju will do it, he has done it before because I am very privy to the way he works. He loves Nigeria, he is very patriotic, and he will transform Nigeria," he said.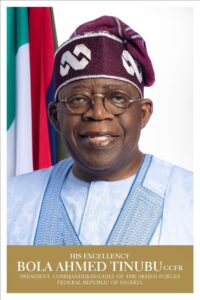 Otunba TJ Abass then took the crowd on a mesmerizing trip down memory lane, sharing a captivating story of his involvement in President Tinubu's delegation to strike an electricity deal with Enron in Houston back in 2001—the visionary agreement, worth a staggering 800 million dollars, aimed to provide Lagosians with uninterrupted electricity. Regrettably, the political complexities of the time thwarted the ambitious project. However, the Aremo assured the nation that this dream, once unattainable for Lagosians, was now within reach for over 250 million Nigerians.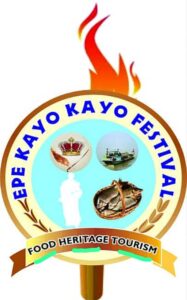 During the momentous gathering, he unveiled the solid and sustainable transition plans for the future of Kayokayo, emphasizing the establishment of the Board of Trustees. Despite his remarkable three-year tenure at the helm, Otunba TJ Abass humbly stressed that no one was indispensable. His decision to step down was fueled by the desire to create room for the inclusion of more youth, ensuring a brighter and more inclusive future for the kingdom.