The ancient Royal Palace of His Royal Majesty, Oba Dr. Shefiu Adewale, the Olu-Epe of Epe Kingdom, came alive with resplendent grandeur as the 2023 edition of the Epe Kayokayo celebration commenced with a press conference that featured a momentous address by the Oloja-Elect of Lagos, Oba Abiola Kosoko.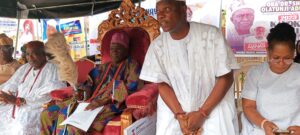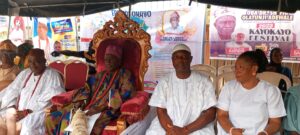 In a profound display of unity and cultural solidarity, Oba-elect Abiola Kosoko, hailing from the renowned Kosoko Royal Family, led a distinguished delegation to the historic city of Epe.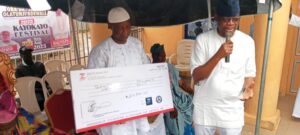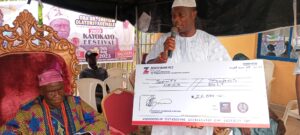 Embracing the occasion, he conveyed the heartfelt commitment of his family to strengthen the bonds with the Epe Kingdom through their generous sponsorship of programs and events, elevating the socio-economic and cultural festival to global recognition.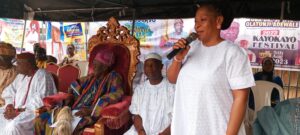 Reverently acknowledging the extraordinary journey of King Kosoko and his devoted followers from Lagos to Epe in 1851, a voyage immortalized through the Kayokayo festival, Oba Abiola Kosoko expressed the family's unwavering dedication to preserving this treasured tradition for present and future generations.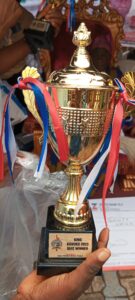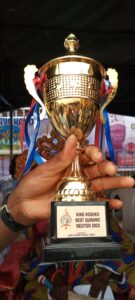 "The profound impact of our revered progenitor, King Kosoko, on the Epe Kingdom in 1851 cannot be overstated. As descendants, we have taken it upon ourselves to lead this celebration. Starting from next year, we shall be active participants in the festivities, ensuring that we pass on this heritage to our children for generations to come," declared Oba Abiola Kosoko, with great pride.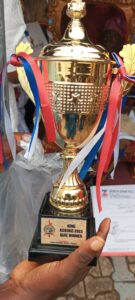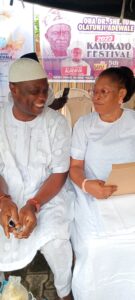 In a heartening display of support for the Islamic community in Epe, the Kosoko Royal Family demonstrated their commitment to the propagation of the Islamic Religion. Handing over generous cash prizes and trophies to Oba Dr. Shefiu Adewale for would-be champions of the annual Islamic Quranic Quiz and Recitation, Oba Abiola Kosoko affirmed their dedication to nurturing and promoting the faith, which found its roots in Epe through the revered King Kosoko Voyage of 1851.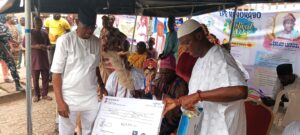 The King Kosoko Royal Family's contribution to the 2022 edition of the festival, through the enchanting gas-lit giant torch (etufu), was a spectacle to behold. This year, the family plans to enhance the torch, promising tourists and visitors an even more unforgettable experience of this epochal event.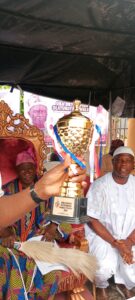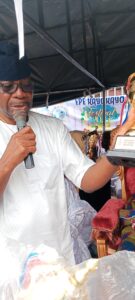 As the press conference concluded, the atmosphere was abuzz with excitement and a renewed sense of unity. The Oloja-Elect of Lagos' address kindled a shared passion for heritage preservation and cultural exchange between the Kosoko Royal Family and the esteemed Epe Kingdom.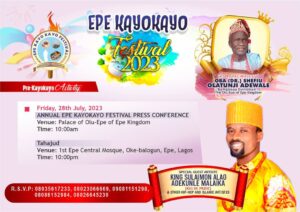 The 2023 Epe Kayokayo festival promises to be a memorable celebration, filled with cultural splendor, heartfelt traditions, and unyielding unity. As the days unfold, the world watches in anticipation as the Epe Kingdom and the Kosoko Royal Family forge a bond that will stand the test of time, honoring the legacy of King Kosoko and safeguarding the rich tapestry of their shared history.