In a meaningful observance of the International Day of the Girl Child, kakalistiq.com reports that the National Youth Council of Nigeria, Lekki Local Council Development Area (LCDA), engaged with four secondary schools within the council, spreading awareness and fostering empowerment among young girls.
Under the theme of "Invest in Girls' Rights: Our Leadership, Our Well-being," aligned with the United Nations' focus for 2023, the Youth Council of Lekki LCDA crafted its slogan: "Build the girl child, build the nation."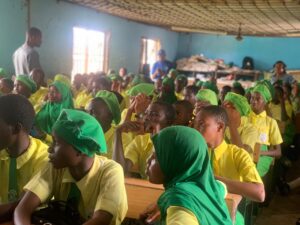 The council's representatives visited four secondary schools, namely Community Senior High School in Magbon-Segun, Community Junior High School in Idotun, and Community Junior and Senior High School in Lekki.
Comrade Poroye Ebenezer, while addressing the students during these visits, emphasized the critical importance of adolescence as a pivotal stage in human development. He recognized the vulnerabilities that adolescent girls face, which differ from those experienced by boys, and stressed the need to nurture and protect their rights.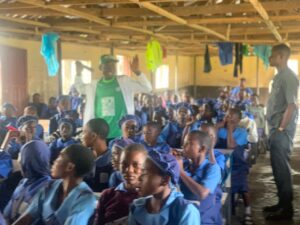 Comrade Adegbola Kazeem, echoing the sentiment, encouraged the girl child to take advantage of the opportunities surrounding them and underscored the significance of voicing their opinions and making choices.
In addition, the youth council expressed concern about negative behaviors among young people, including cybercrime, illicit drug use, and prostitution, and called for a shift towards positive and constructive actions.
Renowned sports journalist Hassan Abdulsalam reminded students of the potential that sporting activities hold, not only in contributing to personal growth but also in promoting the country's name on the global stage. He pointed to role models like Asisat Oshoala, a five-time African Player of the Year, and Tobi Amusan, a World Record holder, as inspiring examples of how a girl child can excel in the world of sports and beyond.
The Youth Council of Lekki LCDA's initiative serves as a reminder of the importance of empowering young girls, supporting their rights, and fostering leadership to build a better future for all.