As the $100 million Lagos Film City project takes its first monumental steps, the excitement resonates throughout the Epe Federal Constituency, and constituents are quick to commend the forward-thinking initiative by Governor Babajide Sanwo-Olu.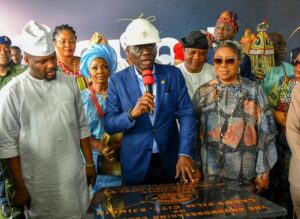 The groundbreaking ceremony for the Lagos Film City project, an endeavor poised to significantly impact Nigeria's film industry, was held with much anticipation in Epe. kakalistiq.com reports that Mr. Bashir Hassan, Senior Legislative Aide to Rep. Wale Raji, Member of the House of Representatives for Epe Federal Constituency, expressed his excitement and optimism about the transformative potential of this project.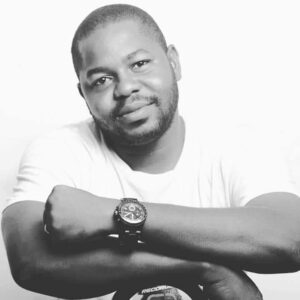 In a social media post, Mr. Hassan highlighted the substantial contributions of the Nigerian film industry to the nation's economy, citing PricewaterhouseCoopers (PwC) data that indicated a 2.3% contribution to GDP, approximately $660 million (239 billion naira), in 2021. PwC's projections indicate that the industry is poised to increase its export revenue earnings to over $1 billion.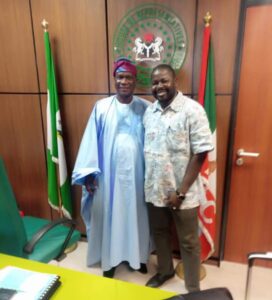 "Imagine when the Lagos Film City is completed and in full operation," Mr. Hassan mused, recognizing the immense potential for generating revenue, reducing crime rates, and emerging as a significant tourist attraction.
He quoted Governor Sanwo-Olu, who described the film city as a testament to the government's commitment to nurturing the arts and supporting the dreams of aspiring filmmakers, actors, and technicians. The governor emphasized the industry's power to transcend boundaries, unite people, inspire, entertain, and educate.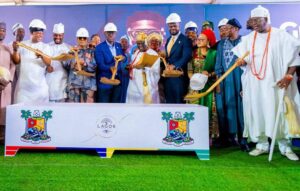 Mr. Hassan also lauded the governor's vision, stating, "The first film city in Lagos State will create numerous job opportunities, stimulate economic growth, and attract investments." He expressed a desire for more impactful public-private partnerships (PPPs) in Nigeria and expressed confidence that, with the current executive team in Lagos State, the timely completion of the project is within reach.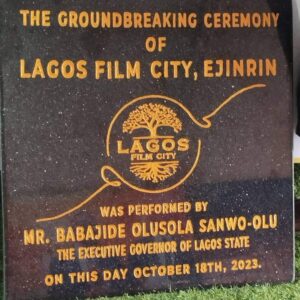 He offered heartfelt gratitude to Governor Sanwo-Olu for his commitment to the film and entertainment industries, recognizing the potential of such investments to generate revenue, create job opportunities, and reduce crime rates. Mr. Hassan commended the governor for his dedication to realizing a Greater Lagos.
The Lagos Film City project stands as a testament to the state's commitment to nurturing artistic talent, fostering economic growth, and transforming the film and entertainment industry for the benefit of both Epe constituents and the entire state.