In a stirring call to action, Senator Mukhail Adetokunbo Abiru, Chairman of the Senate Committee on Banking, Insurance, and other Financial Institutions, has rallied Nigerians to unite and support President Bola Ahmed Tinubu's government in its mission to rejuvenate the nation's lost glory.
Speaking in his heartfelt goodwill message to mark Nigeria's 63rd independence anniversary, Senator Abiru issued this appeal from Lagos, emphasizing the urgent need for collective effort to propel the nation toward its full potential.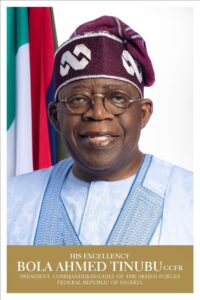 At 63, Senator Abiru acknowledged that Nigeria possesses vast human and natural resources yet falls short of realizing its true potential. Nonetheless, he urged fellow citizens to demonstrate patience and understanding while the present administration tirelessly labors to set the country on a path of sustainable progress.
In his message, Senator Abiru stated, "Our challenges, though formidable, are not insurmountable. I am confident that the current leadership of the country, under His Excellency, President Bola Ahmed Tinubu, will make our dear nation great again."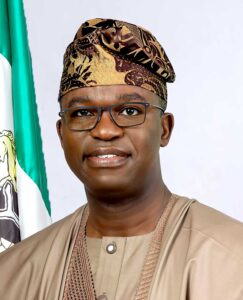 He further explained that the challenging decisions and policies implemented by the government over the past four months were necessary steps to rescue the nation from impending collapse. President Tinubu, according to Senator Abiru, is providing the visionary leadership required during this crucial juncture in Nigeria's history.
Senator Abiru urged Nigerians to fortify the bonds of national unity and discard divisive rhetoric that only serves to deepen existing divisions. He stressed that the task of nation-building demands the collective efforts of individuals who are committed to the greater good. "We cannot afford to give up on our dear nation," Senator Abiru passionately concluded.
With his impassioned plea for unity and support, Senator Abiru echoes the sentiments of many Nigerians who believe in the promise of a brighter future and the potential for a rejuvenated Nigeria under President Tinubu's leadership.