Following the decision of President Bola Ahmed Tinubu to remove fuel subsidies during his inaugural speech, Epe town is having its fair share of the scarcity of fuel.
This news medium reports that long queues have overtaken major roads in the town as a result of residents' quest to buy the scarce premium motor spirit, PMS at various filling stations.
Driving around the town this morning, NNPC filling station, Petrocam and Total Energies are the hardest hit as both motorists, bike men, and other individuals who need the product for various socio-economic reasons besieged the filling stations with their cars, Sport Utility Vehicles (SUVs) and their jerricans.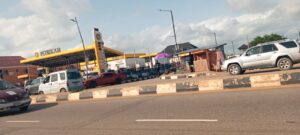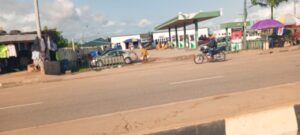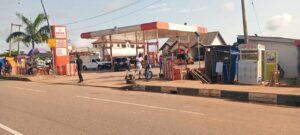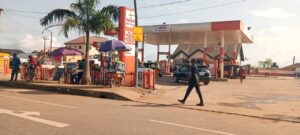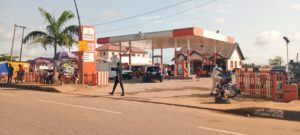 Speaking with an Okada rider on the development, the situation was described as worrisome, especially with the fact that the management of the filling stations was selling the products above the official price from NGN200 upwards. This, he said, would affect the price of commodities and transportation which would soar higher in the coming days.
"From 300 naira upwards, the product is sold. As a family man, the scarcity would cause a lot of hardship in the coming days because the process of goods will be high very soon. The poor will be the ones to suffer the hardship and it is sad," he said.
It was gathered that other Filling stations in other adjoining communities from Poka, Temu down to Ketu Epe were locked as helpless residents were seen turning back their automobiles.
Nigeria has finally removed subsidy on premium motor spirit (PMS) popularly known as Petrol as the Nigeria National Petroleum Company (NNPC) Limited Wednesday morning officially changed its pump price to N537 per litre in Abuja.
Checks from this medium reveal a similar trend in Lagos State where NNPCL now retails fuel at N488 per liter at its station on Old Ota Road, Abule-Egba, Lagos while the NNPC Mega Station, Lagos Bus Stop, at Port Harcourt today sells for N511 per liter. In Plateau State, the Pump price is now #537/liter at NNPC stations.
This subsidy regime change by the national oil company is providing clarity around prices after the removal of the controversial fuel subsidy which cost almost $10 billion annually.