The Amalgamated Union of App-Based Transport Workers of Nigeria, which represents drivers who use cab-hailing apps, has asked cab-hailing companies to evaluate taxi pricing in light of the recent elimination of fuel subsidies and the ensuing effects.
The organization demanded that companies offering app-based transportation, including Uber, Bolt, Lagride, and Indriver, immediately increase their prices by 200% and establish the minimum trip charge at N2 000 each.
Adedamola Adeniran, the National President of AUATWON, stated in a statement on Friday that the new fuel price was having a negative impact on the income and support of its members.
Adediran claimed that this was the case because, in contrast to independent cab drivers, branded taxi drivers, bus drivers, and others, members lacked the ability to raise the fare.
Therefore, he urged app-based transportation businesses to immediately examine their prices and increase them by 200%, setting the minimum trip charge at N2,000.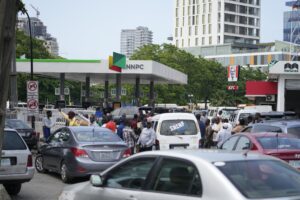 Additionally, he advised the businesses to refrain from deactivating any drivers as a result of the elimination of gasoline subsidies.
Due to homogeneous commission charges that had rendered our business unprofitable, the app companies "should immediately set their commission at 10% flat or reduce their commission by 50% without any hidden charges," he said. "We demand that app companies subsidise trip fare for the rider by at least 5% to cushion the effect of the increase for the rider, using the gain from homogeneous commission reserved."
Similarly, Mr Jossy Olawale, Chairman, Media and Publicity Committee of the union, appealed to the app companies to immediately respond and act on the union's demands.
"We will also like to encourage our members to go about their peaceful business and adopt every lawful and profitable means to carrying out their businesses until further directive by the union."