In a proactive move to address the persistent electricity challenges plaguing Ibeju-Lekki Local Government, Kakalistiq.com reports that a strategic meeting was convened earlier today with the Managing Director of Eko Electricity Distribution Company (EKEDC), Dr. Tinuade Sanda.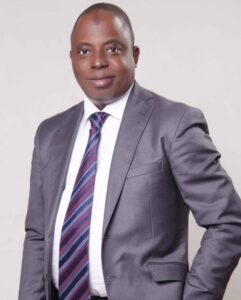 The initiative was spearheaded by local representatives, including Pastor Oluwasegun Odubote of End Darkness in Ibeju Lekki and Mr. Fatai Alonge, the Special Adviser for Works and Infrastructure in Ibeju Lekki Local Government.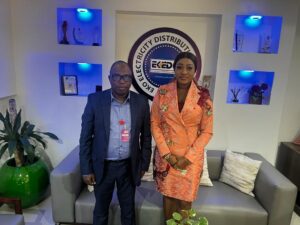 During the meeting, concerns were raised about the longstanding power supply issues faced by the community, prompting a call for immediate intervention. Dr. Tinuade Sanda acknowledged the challenges, attributing them to the absence of a substation in Ibeju-Lekki. She elaborated on the operational limitations of the Ajah substation, emphasizing its distance from the council area and the strain on its existing capacity.
In response to the identified issues, Dr. Sanda outlined both short-term and long-term interventions. Notably, the company plans to collaborate with the Lagos State Government to expedite the construction of a dedicated substation for Ibeju-Lekki. Simultaneously, efforts will be made to invest directly in the substation's construction, contingent on resolving land title issues for the proposed location.
In the immediate term, EKEDC committed to undertaking an extensive evaluation of the electricity infrastructure in Ibeju-Lekki, specifically targeting feeder stations, and resolving identified issues by the end of the month. Collaborative efforts involving local officials, community development associations (CDAs), and EKEDC teams were also proposed to address outstanding debt issues and enhance transformer repairs.
Additionally, the meeting highlighted the importance of prepaid meters in mitigating billing challenges, with plans to implement them once pending pricing issues are resolved by January. The managing director assured ongoing collaboration and pledged to keep the council informed of developments.
The local government officials expressed commitment to continuous engagement with key stakeholders to translate proposed solutions into tangible actions that would alleviate the electricity woes faced by Ibeju-Lekki residents.