Kakalistiq.com reports that Rep. Wale Raji, representing Epe Federal Constituency, celebrated the official commissioning of three impactful projects on Thursday, November 9th, 2023. The Deputy Governor of Lagos State, Dr. Kadri Obafemi Hamzat, graced the occasion, highlighting the significance of these projects in advancing the welfare and development of the community.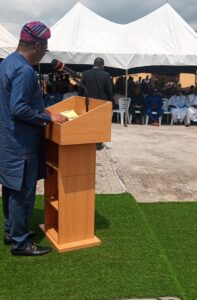 In his speech, he disclosed that the Iraye Primary Healthcare Center, a 20-bed facility strategically located to serve the fast-growing Iraye community, was commissioned to bridge the healthcare gap. The healthcare center boasts essential facilities such as a pharmacy, consulting rooms, a medical laboratory, and a labor room, signifying a milestone in community health accessibility.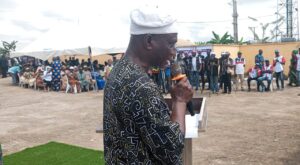 Additionally, he said that the transformation of Shiwola Road in Odosiwola, linking numerous communities to the Epe-Ijebuode Express Road, not only addressed the road's dilapidated state but also incorporated solar street lights, enhancing safety and boosting nightlife in the region.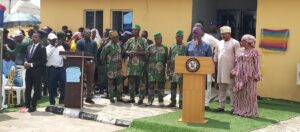 The Mojoda Market, he said, witnessed a substantial facelift with the construction of 86 shops, reinforcing the commitment to localize the economy, empower local businesses, and preserve the cultural heritage of Epe Federal Constituency.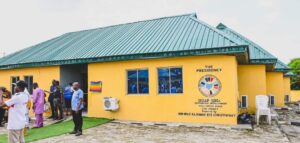 Rep. Wale Raji expressed gratitude for the trust bestowed upon him by the people during the 2023 general election, emphasizing that their mandate fuels his dedication to service. He informed the Deputy Governor and distinguished guests about his holistic approach to development, highlighting the diverse range of projects spanning education, health, road infrastructure, sports, and empowerment that he has facilitated so far.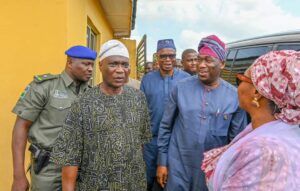 Acknowledging the support of political figures like Asiwaju Bola Tinubu, Rt. Hon. Femi Gbajabiamila, the administration of Governor Babajide Olusola Sanwo-Olu, and Alhaji Akanni Seriki (BAMU), Raji credited their mentorship for his success in influencing critical projects in the Epe Federal Constituency.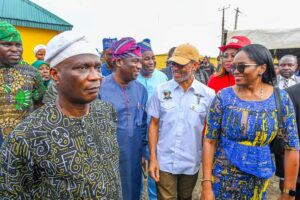 Rep. Wale Raji urged the community to take ownership of the projects, emphasizing their role in safeguarding these assets and ensuring they serve their intended purposes. Promising more transformative projects in the future, Raji concluded by reaffirming his commitment to delivering on the promise of quality representation for Epe Federal Constituency's continued growth.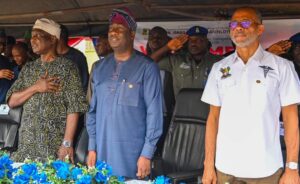 As the ribbon was cut and the projects were officially unveiled, Rep. Wale Raji's commitment to transformative governance and quality representation in Epe Federal Constituency shone brightly. The convergence of healthcare, connectivity, and economic initiatives underscored his dedication to community welfare.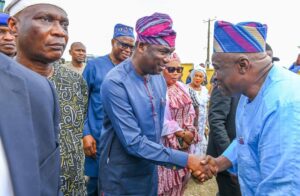 With gratitude for the support received, Raji promised to persist in pursuing developmental milestones, shaping Epe Federal Constituency into a thriving urbanized hub. The event marked the completion of tangible projects and the beginning of a renewed phase of progress and prosperity for the constituents.