In a moment of immense pride and excitement, the people of Epe Division in Lagos State are celebrating the nomination of Dr. Tunji Alausa as a ministerial nominee. The long-awaited news came on Wednesday when the Nigerian Senate unveiled the second batch of President Bola Tinubu's ministerial nominees, and the list included the distinguished Nephrologist, Dr. Tunji Alausa.
The news of Dr. Alausa's ministerial nomination has ignited a wave of jubilations in the Epe town. It marks a momentous occasion for the community as he becomes the first ministerial nominee from Epe in over 22 years. The last time the division celebrated such an achievement was during the tenure of Chief Dapo Sarumi, who served as Minister for Information between June 1999 and January 2001 in the administration of former President Olusegun Obasanjo.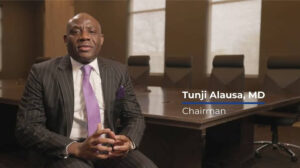 Born and raised in Epe, Kakalistiq.com reports that Dr. Alausa is no stranger to excellence, having achieved remarkable accomplishments both at home and abroad. He is a board-certified Nephrologist with specialties in Internal Medicine and Hypertension. His journey began at the University of Lagos (UNILAG) Medical School, where he obtained his first degree, before pursuing Specialist Training in Nephrology at the esteemed Medical College of Wisconsin in the United States.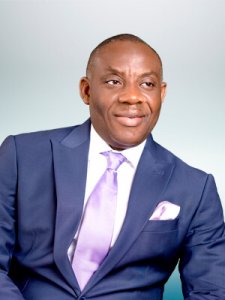 His commitment to improving patient care for those suffering from chronic kidney disease has been at the forefront of his career. Dr. Alausa is the founder of the Kidney Care Center, a renowned nephrology practice, and the Dialysis Care Center, a rapidly growing provider of boutique dialysis services in Illinois, US.
Among his notable achievements is his leadership in advancing the Value-Based Care (VBC) initiative in the US, a model designed to enhance healthcare systems with a focus on value for patients. He has successfully treated various kidney conditions, including Chronic Kidney Disease, Kidney Stones, Kidney Transplant, and Glomerulus Disorder Dialysis.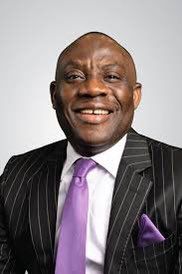 Dr. Alausa's contributions to medical research are also highly acclaimed, with multiple peer-reviewed medical journals, including the prestigious New England Journal of Medicine, featuring his work. He was even recognized as one of America's Best Physicians in 2007 and 2012, a testament to his expertise and dedication to his field.
Notably, Dr. Alausa has not forgotten his roots. He has been actively involved in medical missions to provide care to vulnerable Nigerians. As a member of the Eko Club International Medical mission, he has led several missions to Lagos State from the US, showcasing his unwavering commitment to serving his homeland.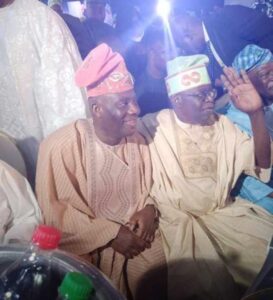 Before his ministerial nomination, Dr. Alausa was appointed to the President Bola Ahmed Tinubu Presidential Policy Advisory Council, where he contributed to health reform and the improvement of the healthcare sector in Nigeria, with the ultimate goal of achieving Universal Health Coverage.
The people of Epe are united in their support and pride for Dr. Tunji Alausa, confident that he is well-equipped to take on the responsibilities of being Nigeria's next Minister of Health.