In a political landscape often dominated by seasoned veterans, one name has been making waves and capturing the hearts of Lagosians from the Lagos east senatorial district of Nigeria's ruling party, All Progressive Congress. Ruth Lijinrin, a fearless and dynamic figure, has emerged as a beacon of hope, paving the way for a new generation of leaders in Lagos politics.
Her immense contributions and unwavering enthusiasm have not only impressed political stakeholders in her Bariga area but also garnered recognition from influential figures such as President Bola Ahmed Tinubu GCFR, Governor Babajide Sanwoolu, Senator Tokunbo Abiru, Hon. Kolade Alabi amongst others.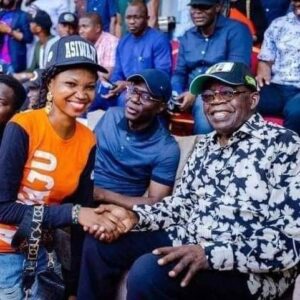 She has also encouraged and supported many youths to participate in politics and governance. She has mobilized many youths to attend political events. She has also facilitated various educational interventions with LIRA Foundation.
Ruth Lijinrin's rise to prominence is a testament to her remarkable journey and dedication to serving her community. Born and raised in Bariga Lagos, she developed an early passion for politics, recognizing it as a platform for effecting positive change. With determination and an unwavering spirit, Ruth navigated the complex world of politics, gradually building a reputation as a force to be reckoned with.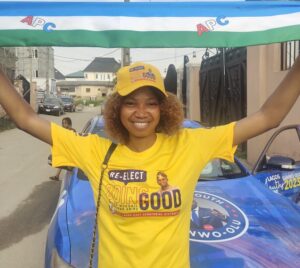 Her knack for political participation and enthusiasm has set her apart from her peers. Ruth's ability to connect with people, listen to their concerns, and propose effective solutions has earned her the respect and support of constituents and party members alike. Through tireless grassroots efforts, she has garnered widespread recognition for her commitment to community development, championing causes that resonate with the everyday challenges faced by Lagosians.
Ruth Lijinrin's impact extends beyond her Bariga area. Governor Babajide Sanwoolu, impressed by her dedication and vision, has publicly commended her on numerous political occasions. He acknowledges Ruth's potential as a future leader and a driving force in advancing the APC's agenda for Lagos State. Senator Tokunbo Abiru, known for his astute political judgment, has also recognized Ruth's unique qualities, describing her as a rising star destined for great things.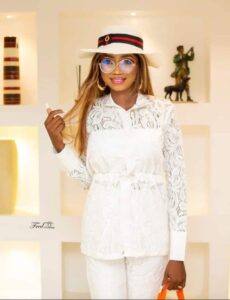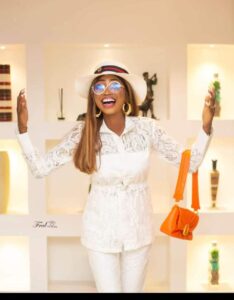 Even President Bola Ahmed Tinubu, a towering figure in Nigerian politics, has taken note of Ruth Lijinrin's exceptional capabilities and it's no surprise that she is a self-styled "Asiwaju Conductor." His praise for her fearless approach and dedication to the APC's principles further solidifies her position as an emerging leader in Lagos politics.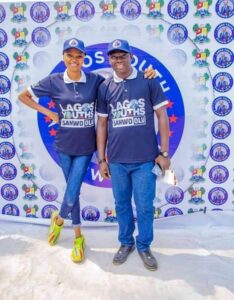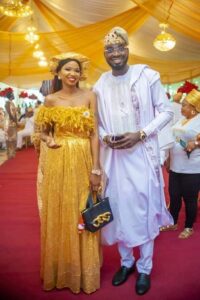 As Ruth continues to blaze a trail in politics, we eagerly anticipate the next chapter of her journey. The future of Lagos politics looks brighter with her at the helm, and we can only imagine the positive changes she will bring to the lives of ordinary Lagosians.
Happy birthday, Ruth Lijinrin, a true heroine in the making! May your unwavering spirit and commitment to service continue to guide you on your path toward making a lasting impact in Lagos politics and beyond.