Education District IV bid farewell to the 2022/2023 School Session with a momentous gathering presided over by the esteemed Tutor General/Permanent Secretary, Mr. Segun Osinaike. The meeting brought together all School Principals to celebrate their dedication and hard work.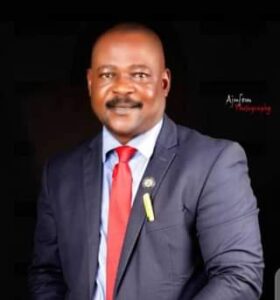 Kakalistiq.com reports that before the proceedings began, the assembly of nation builders fell into a solemn hush, paying tribute to the late Mrs. Beatrice Fagbule, the exemplary Principal of Onitolo Senior Secondary School, Suru-Lere, whose memory lives on in their hearts.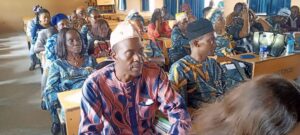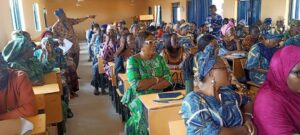 In the spirit of lauding exemplary accomplishments, the TGPS in his remarks took the opportunity to extend heartfelt congratulations to Mr. Fatai Idowu Lawal, formerly the Principal of Aguda Community Snr. Secondary School, on his well-deserved appointment as the new Tutor-General/Permanent Secretary for Education District V.
While he expressed deep gratitude to all Principals for their unwavering commitment, ensuring that Education District IV bloomed and prospered, he assured of his unflinching commitment to the welfare of Staff. He further appealed to the Principals to passionately prioritize the welfare of their subordinates to foster a friendly and harmonious working environment.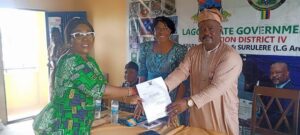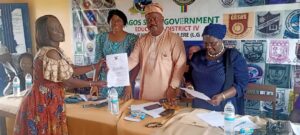 Recognizing the significance of sports in the holistic development of students, the Principals were encouraged to mobilize both Teachers and Students for upcoming competitions, including the eagerly awaited District inter-zonal Sports Festival, the HOS Games, and the under-15 National Youth Games.
Kakalistiq.com reports that the event reached its pinnacle with the celebration of high-performing Schools in various Programs and Events. In the Junior School Category, Ijero Girls Junior High School secured the third position, while New Era Junior Secondary School claimed the second spot, and Randle Junior Secondary School emerged as the victorious champion.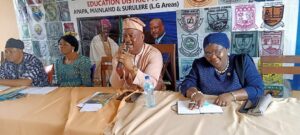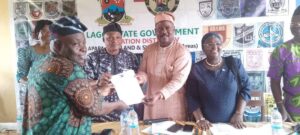 In the Senior School Category, Coker Senior Secondary School clinched third place, Randle Senior Secondary School emerged the second position, and New Era Girls Senior Secondary School soared to the top spot. Each of these exceptional institutions received Commendation Letters, urging them to continue their pursuit of excellence without relenting.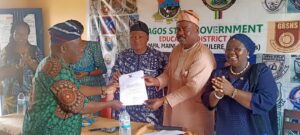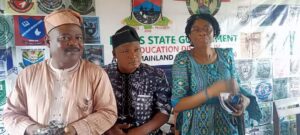 In a heartening conclusion, the TGPS expressed boundless appreciation to all Principals for their relentless efforts and seamless cooperation in fostering an environment where Education District IV flourishes. He extended his best wishes for their sound health, reminding them that a sound mind dwells in a sound body.