The Islamic festival of Eid-il-Kabir, also known as Eid al-Adha, holds immense religious and cultural significance for Muslims around the world. For the indigenes and residents of Epe, the Fish Basket of Lagos State, Nigeria, the celebration takes on an added meaning as they joyfully return to their various ancestral family houses from across Nigeria and overseas to commemorate the festival in their hometown.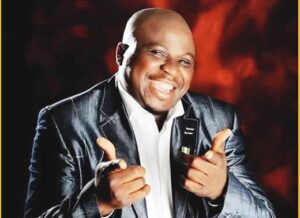 Eid-il-Kabir commemorates the willingness of Prophet Ibrahim (Abraham) to sacrifice his son as an act of obedience to God. According to Islamic beliefs, as Ibrahim prepared to sacrifice his son, Allah replaced the son with a ram, symbolizing the ultimate act of mercy and faith. This event demonstrates the importance of submission to God's will, trust, and sacrifice.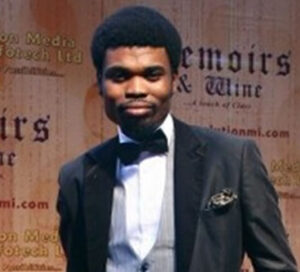 For Epe indigenes, who are predominantly Muslims, Eid-il-Kabir holds deep religious significance. The day begins with communal prayers at various Eid prayer grounds, where families gather to offer their thanks and seek blessings. The act of slaughtering a ram, goat, or cow is an integral part of the celebration, symbolizing the willingness to make sacrifices in the name of faith. The meat is then shared among family, friends, and the less fortunate, highlighting the importance of generosity and charity.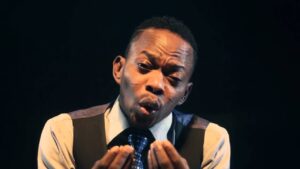 The celebration of Eid-il-Kabir in Epe is not only a religious affair but also a cultural extravaganza that embraces the rich Yoruba Islamic traditions and beliefs. Epe town has a distinct cultural heritage that permeates every aspect of their lives. The festival provides an opportunity for Epe sons and daughters to uphold and showcase their cultural identity, reinforcing their sense of belonging and pride.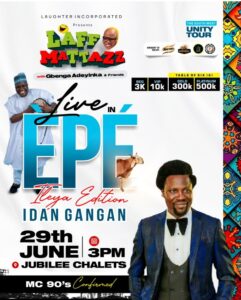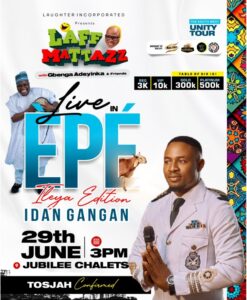 This year, starting at 3 pm, the iconic Jubilee Chalets Epe will on 29th June 2023 host an entertaining and fun event where families can relax, have fun, and enjoy comic performances by Nigeria's ace comedian, Gbenga Adeyinka, and his fellow comedians tagged "Laff Mattazz with Gbenga Adeyinka and Friends."
With tickets available at Ontario Lounge, Enny's Bar, and Downtown Supermarket, tables range from 3K (Regular), 10k (VIP), and Table for Six for 300k (Gold), and 500k (Platinum).
Participants should anticipate relaxation and family bonding at Jubilee Chalets Epe. After the hectic day of slaughtering animals, cooking, and engaging in acts of charity, families are exhausted and would surely look forward to unwinding and relaxing. The Jubilee Chalets Epe, with its picturesque surroundings and tranquil atmosphere, provides the perfect getaway for families to rejuvenate and enjoy quality time together.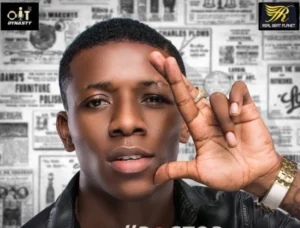 Gbenga Adeyinka is a multi-talented entertainer who has made a name for himself as an actor, comedian, radio and TV presenter, writer, and MC. He was born on May 7th, 1968 in Abeokuta, Ogun State, where he also grew up. He studied English at the University of Lagos and worked as a corporate affairs manager in an engineering firm before switching to comedy.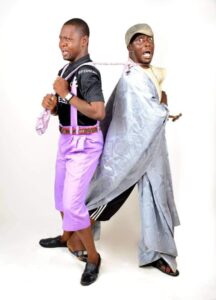 He became famous for his shine shine bobo promo for Star Game Show and his self-styled titles of CFR (Comedian of the Federal Republic) and GCON (Grand Comedian of Nigeria). He has hosted many events and shows across Nigeria and abroad, and he is the first to publish a comedy magazine in Nigeria called Laffmattazz.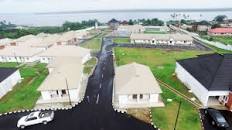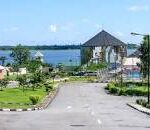 The presence of Gbenga Adeyinka and his fellow comedians such as Koffi, Omo Baba, Goroso Ekiti, MC EFCC, MC Willy, and others at the event adds an extra layer of excitement and entertainment. Laughter has long been recognized as a therapeutic tool that relieves stress, strengthens relationships, and enhances overall well-being.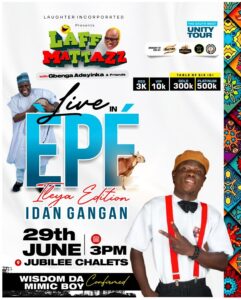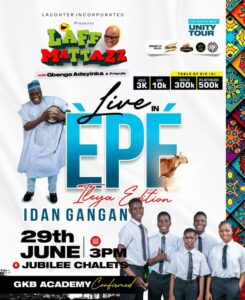 Gbenga Adeyinka's rib-cracking comedy performances, along with music performances by Small Doctor and others, create an atmosphere of merriment and joy, allowing families to forget their worries and immerse themselves in laughter and celebration.