In the realm of academia, few individuals can match the profound impact and accomplishments of Associate Professor Nosiru Onibon. As he recently celebrated his 56th birthday, it's not merely a personal milestone but a moment to reflect upon the extraordinary journey of this distinguished educator, administrator, and visionary leader.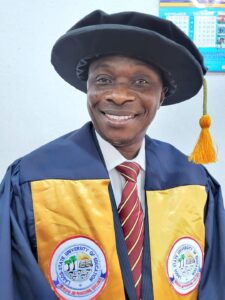 Having recently concluded his tenure as the illustrious Provost of Michael Otedola College of Primary Education (MOCPED), and pioneer former Acting Deputy Vice-Chancellor of the newly-transmuted Lagos State University of Education, Professor Onibon's story is a testament to unwavering dedication, transformative leadership, and the relentless pursuit of excellence.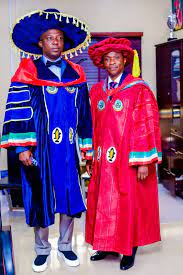 Join kakalistiq.com in commemorating this extraordinary journey and the milestones achieved, as we celebrate the remarkable Professor Nosiru Onibon.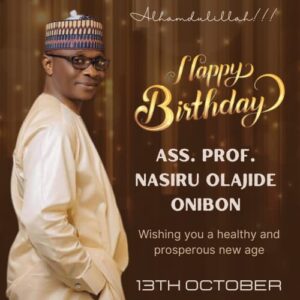 Unveiling Educational Excellence
Commencing the transformation, on December 27, 2017, the Lagos State Government announced the appointment of Prof. Nosiru Onibon as the acting Provost of MOCPED. His tenure officially commenced on January 2, 2018, and he later assumed the position of substantive Provost on January 8, 2019. With a spirit of gratitude and hope, he embarked on a journey of transformation, achieving excellence across various fronts.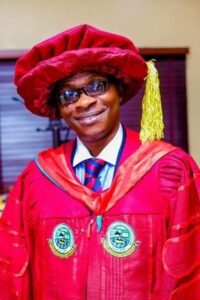 Management Activities
The management team under Provost Nosiru Onibon witnessed an overhaul, bringing in new members to enhance the College's efficiency and effectiveness. Meetings were restructured, and relationships with unions were mended, fostering a harmonious academic environment.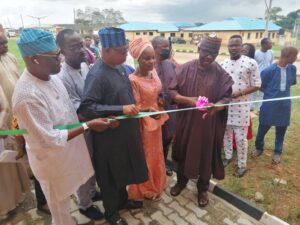 Hosting and Ceremonies
Under his leadership, MOCPED hosted distinguished figures and organized several memorable ceremonies. Notable events include the visit of the Executive Secretary of the National Commission for Colleges of Education (NCCE), Professor Bappa Aliyu, and the 25th-anniversary celebration of the College. The 4th Convocation ceremony in August 2019 saw key figures in attendance, including Barrister Tokunbo Wahab, who represented the Lagos State Governor, Mr. Babajide Sanwo-Olu.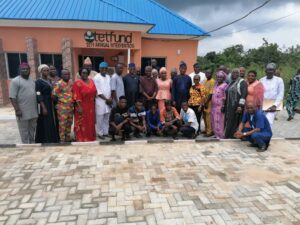 Rewards and Discipline
The College introduced awards for outstanding staff members and successfully implemented disciplinary actions when necessary. The commitment to staff welfare improved motivation and overall performance, resulting in peace and cooperation.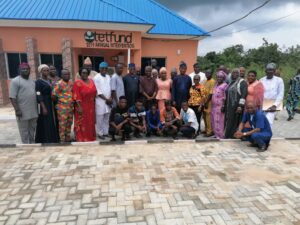 Academic Board The Academic Board thrived under the Provost's leadership, with regular meetings and an impressive track record of managing academic matters, including examinations, results, certification, and student affairs.
Governing Council
The Governing Council saw a notable change in membership, enhancing diversity and expertise. Numerous committees were formed, and effective decision-making mechanisms were put in place, ensuring the smooth operation of the College.
Infrastructural Development
Substantial infrastructural development was initiated during Prof. Onibon's tenure. Repair, renovation, maintenance, and new construction projects were sponsored by the Lagos State Government, TETFUND, and individuals, improving the physical facilities of MOCPED. The campus witnessed significant improvements, ensuring a conducive learning environment.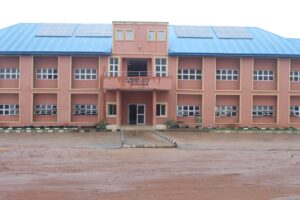 Lagos State Government Intervention
Lagos State Government's intervention led to the validation of the 460-seater auditorium, the construction of the 2nd Gate, and the rebuilding of the collapsed 600-meter perimeter fence. These developments added to the College's assets and further enhanced its profile.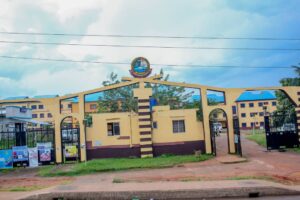 College Prosperity Through TETFUND Interventions
TETFUND played a crucial role in the development of MOCPED. Projects such as classroom construction, building renovations, and library enhancements were completed. The College received support for academic staff training, conference attendance, institutional-based research, and teaching practice. TETFUND also facilitated the publication of academic journals.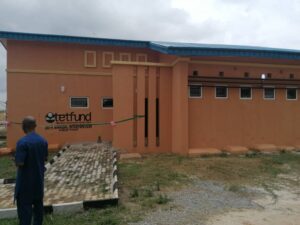 Expanding Educational Horizons
During his tenure, Provost Nosiru Onibon took significant steps to expand MOCPED's academic programs. Affiliations with the University of Ibadan and Ekiti State University allowed the College to offer full-time degree programs. The development of these programs included boosting admission quotas, regular matriculation ceremonies, and teaching honoraria for faculty members. The College successfully graduated its first batch of University of Ibadan degree students.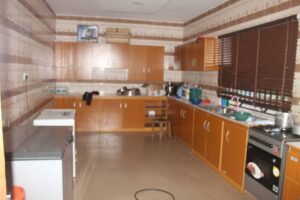 Championing Students' Welfare
Under Prof. Onibon's leadership, MOCPED implemented policies and improvements to enhance students' experiences. The introduction of the Learning Management System (LMS) during the COVID-19 pandemic was a significant milestone, enabling effective online teaching and learning. The College made efforts to address student health issues, including the establishment of a Sickle Cell Unit within the College Clinic.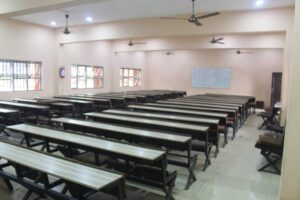 Staff Matters and Welfare
The College sought to address the long-standing grievances of staff members, resulting in improved working conditions, increased remuneration, and greater job satisfaction. Honoring pension commitments and resolving long-standing financial issues were key components of the welfare reforms.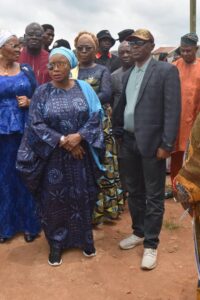 Legacy and Transmutation
In a monumental achievement, MOCPED transmuted to Lagos State University of Education (LASUED) under the leadership of Prof. Nosiru Onibon. He was appointed the Pioneer Acting Deputy Vice-Chancellor of LASUED, contributing significantly to the successful launch.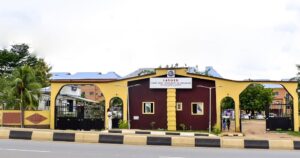 Financial Stewardship and Challenges
A responsible financial approach was a cornerstone of Prof. Onibon's tenure. The management's adherence to financial regulations ensured prudent management of the College's finances. Income from various sources was utilized for necessary expenses, and expenditure lines were carefully managed.
MOCPED experienced financial stability and prudent management under Prof. Onibon, with meticulous financial auditing. Some challenges, however, remain, including outstanding pension liabilities and unremitted funds, unfunded capital votes, and land disputes.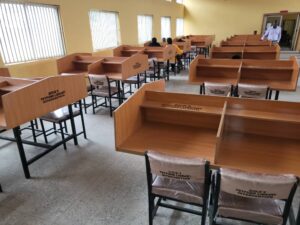 Prof. Onibon's legacy at MOCPED is etched in stone. His tenure was marked by outstanding performance, visionary leadership, and an unwavering commitment to transforming the institution into a center of excellence. His role as Pioneer Acting Deputy Vice-Chancellor of LASUED heralded a new chapter of transformation and educational innovation in Lagos State.
External Linkages, Collaborations, and Sponsorship
The College engaged in external partnerships and sponsorship, notably submitting proposals for the Nigeria Centre for Reading Research and Development and collaboration with the University of Education, Winneba, Ghana.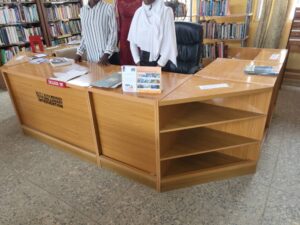 In the grand tapestry of education, Professor Nosiru Onibon has woven a legacy that will be remembered for generations to come. As he celebrates his 56th birthday, his remarkable journey as the Provost of Michael Otedola College of Primary Education and the Acting Deputy Vice-Chancellor of the newly-transmuted Lagos State University of Education stands as a shining example of dedication, leadership, and the unwavering pursuit of excellence.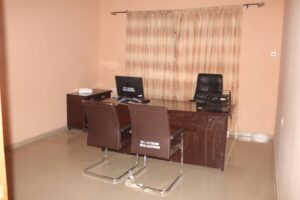 With his birthday festivities serving as a reminder of the heights one can reach through hard work and unwavering commitment, we look forward to a future where the profound impact of his tenure continues to inspire the pursuit of knowledge and the transformation of education. Happy Birthday, Professor Nosiru Onibon, a true beacon of inspiration in the world of academia.
Below are more photos from his 55th birthday in 2022: