Amid rising concerns of insecurity in Eredo Local Council Development Area, kakalistiq.com reports that a promising development unfolded as the Executive Chairman, Hon. Ismail Monsuru Akinloye, on Thursday 12th October 2023, took swift action by providing official vehicles to three Supervisors and a security patrol van to the Eredo Security Forum (ESF).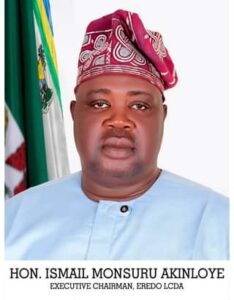 Represented by his committed Vice-Chairman, Hon.Adesanya Lateef, the provision of these utility vehicles not only underscores the commitment to improving grassroots governance but also aims to address pressing security issues that have gripped the region. This vital initiative promises to bring positive change to the local community's welfare and security, demonstrating the LCDA's dedication to its residents' well-being.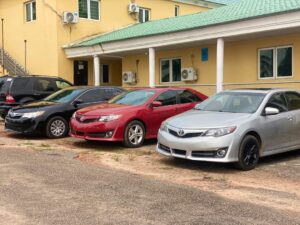 In a proactive measure aimed at enhancing the effectiveness of Eredo LCDA's administrative machinery, Hon. Ismail Monsuru Akinloye furnished three supervisors with official vehicles. The beneficiaries of this forward-thinking action included Princess Felicia Ogunsanwo, who presides over the Health Department, Mr. Adelaja Adekunle, who oversees Agriculture, and Mrs. Jaguna Balikis, responsible for Women Affairs and Poverty Alleviation (WAPA).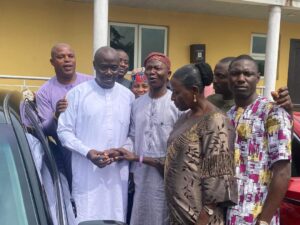 This magnanimous gesture not only underscores the administration's unwavering commitment to delivering services efficiently but also recognizes and appreciates the tireless dedication exhibited by these individuals in elevating their respective departments.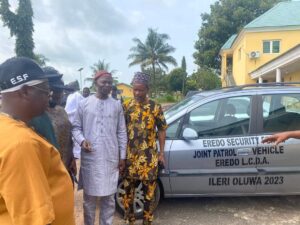 Prioritizing the paramount issue of security, the Chairman, through his representative, allocated a security patrol van to the Eredo Security Forum (ESF). The ESF represents a collaborative security force consisting of the Vigilante Group of Nigeria (VNG), Local Hunters, the Oodua People's Congress (OPC), and the Agbekoya Farmers Association. This significant contribution underlines Eredo LCDA's resolve to fortify security measures and sustain a climate of peace in the area. Chairman Akinloye conveyed his assurance of ongoing support and cooperation to the ESF, ensuring the welfare and safety of Eredo's residents.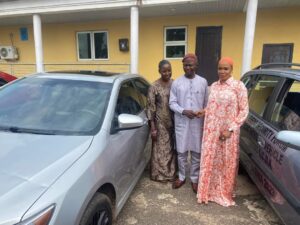 This development comes in the wake of the imposition of a curfew by the council across the LCDA due to escalating security concerns. Additionally, during this event, the council head took the opportunity to address the youth within the community.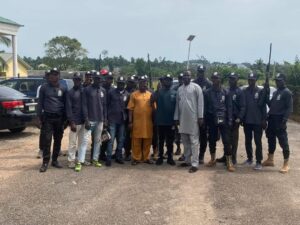 He underscored the importance of steering clear of undesirable activities or affiliations that could jeopardize their future or the well-being of the community. This counsel highlights Eredo LCDA's holistic approach to community leadership, as they endeavor to nurture responsible and law-abiding citizens, contributing to a brighter future for the region.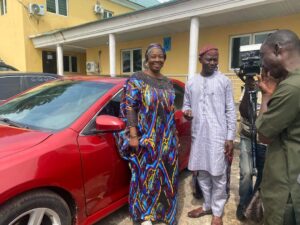 The presentation of official vehicles to supervisors and the allocation of a security patrol van not only reflect Hon. Ismail Monsuru Akinloye's unwavering commitment to promoting development, safety, and progress within Eredo LCDA but also underscores the LCDA's dedication to the well-being of its residents. This multi-modal approach, which includes securing dedicated supervisors and enhancing community safety, underscores the Chairman's determination to address Eredo LCDA's multifaceted challenges.