Kakalistiq.com reports that Hon. Abiodun Tobun, a high-ranking Lagos lawmaker representing Epe Constituency I, in a recent interactive session organized by the Epe Club Seventies in Lagos, shared his vision for the socio-economic development and empowerment of the residents of Epe Division. The event, held on Saturday, September 2023, at the Club House in Epe brought together key stakeholders to discuss the community's progress.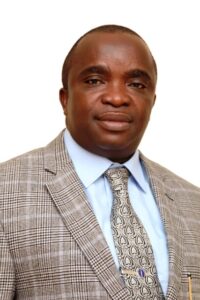 During his address, Tobun highlighted his extensive efforts to secure infrastructural development for the division, citing both completed projects and ongoing initiatives. He commended the Epe Club Seventies for facilitating a conducive and relaxed platform for community development discussions, emphasizing the importance of unity between leaders and their constituents.
One of the critical issues Tobun addressed was the electricity situation in Epe. He revealed that Epe had been designated to supply electricity to Ajah and Ikorodu due to a National Integrated Power Project (NIPP). However, land ownership disputes had delayed the project until he intervened, leading to the revocation of land ownership certificates. Despite challenges, Tobun expressed optimism about resolving the electricity problem with the cooperation of the community.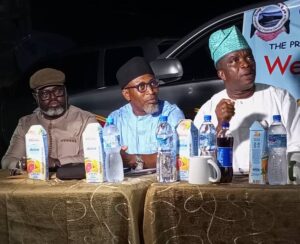 Regarding road infrastructure, Tobun discussed the deplorable state of the roads to Epe and his efforts to address this issue. He mentioned his successful advocacy for the Eleko-Epe Road project, with the first phase already completed and the second phase in progress. Tobun assured residents that better road conditions were on the horizon, thanks to the collaboration between state and federal governments on critical road projects.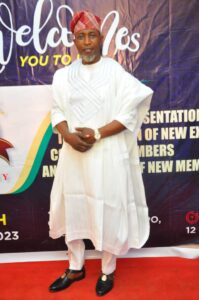 Responding to inquiries about a rail line to Epe, Tobun clarified that such a plan had not been designed. Nevertheless, he highlighted his efforts in facilitating a 450-car park capacity Jetty at Aiyetoro, complete with two ferries from LAGFERRY, to enhance transportation options for constituents.
Tobun also underscored his commitment to youth empowerment, citing initiatives that provided skills training, working equipment, and support for educational endeavors such as G.C.E. and JAMB examinations. He proudly mentioned the establishment of an ICT Centre in Odo-Obara High School Epe to boost computer literacy among the youth.
Furthermore, Tobun outlined ongoing projects aimed at improving road networks in various areas, including Fowoseje, Oredegbe, Abijan, and Ladada, with the goal of reducing traffic congestion at Eleko.
President of the Epe Club Seventies, Mr. Hassan Adelaja, explained that the interactive session aimed to bridge the gap between elected officials and the community, facilitating attitudinal changes among the populace. Adelaja highlighted the club's achievements in contributing to Epe's progress, including donations to healthcare facilities, youth empowerment, and providing relief during the COVID-19 pandemic.
The club's major priorities moving forward include focusing on healthcare, emphasizing the importance of "health is wealth," with plans for additional projects to benefit the community's well-being.
The interactive session served as a platform for dialogue and collaboration, setting a positive tone for the future development of the Epe Division.