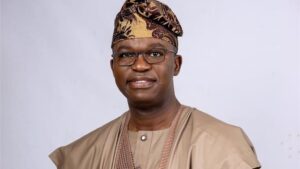 Distinguished Senator Mukhail Adetokunbo Abiru, FCA, is not new to several households in Lagos East Senatorial District which comprise Epe, Ibeju-Lekki, Ikorodu, Kosofe, and Shomolu Local Governments. He is an accomplished Nigerian Banker, Chartered Accountant, and Public Servant. As the Senator representing Lagos East Senatorial district at the National Assembly, the length and breadth of the 98 wards across Lagos East have witnessed unprecedented representation.
As the Chairman House Committee on Industries in the 9th Assembly, his 32 years of cognate experience in the corporate world, especially in the banking industry, has distinguished him from his peers, hence, the essence of discussing his remarkable achievements as a standard for political leadership in terms of competence and performance at all level of government.
Tokunbo Abiru has no doubt proven to all and sundry that he is a lawmaker who is adequately prepared to surpass expectations in delivering people-oriented projects, ranging from technology advancements and educational innovations to fostering business start-ups, charitable programs, youth and sports development and unwavering support for his political party.
In the wise words of Confucius: "A journey of a thousand miles begins with a single step." This proverb beautifully encapsulates the lawmaker's journey, as he embarked on a path with the vision to transform his constituency into a prosperous and vibrant community.
In the realm of technology, the lawmaker embraced the adage "Necessity is the mother of invention." Recognizing the importance of digital literacy and access to modern tools, he spearheaded initiatives to bridge the digital divide. Under his guidance, he has established, equipped with state-of-the-art computers and high-speed internet connections alongside tech-savvy facilitators and through-bred professionals. This center has begun to empower the youth and adults alike, providing them with the necessary skills to thrive in an increasingly interconnected world. The SAIL Innovative Lab, one of his star projects was recently commissioned by the Governor of Lagos State, His Excellency Governor Babajide Sanwo-Olu. The Vice-President-Elect, His Excellency, Senator Kashim Shettima applauded his (Abiru's) foresight, describing the facility as "world class."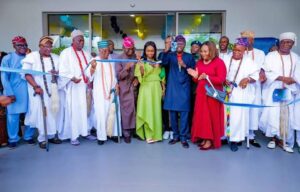 Education, often described as the key to success, remained at the forefront of the lawmaker's endeavors. Drawing inspiration from the proverb "Knowledge is power," he implemented innovative programs to enhance learning opportunities for all. By collaborating with local schools, he facilitated the introduction of interactive teaching methods, digital resources, and vocational training programs. These initiatives nurtured the talents of the young generation, empowering them to pursue their dreams and contribute meaningfully to society. The BURSARY-600, Six Hundred scheme for eligible tertiary institution students across the 98 wards in the 16 Local Governments and Local Council Development Areas is worthy of note. Also worthy to note is the training of over 100 teachers in public and private schools across Lagos East Senatorial District in the Class of the Lagos East Teachers Fellowship (Cohort 2) at the Senator Abiru Innovation Lab (SAIL),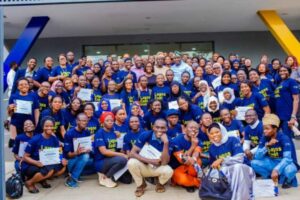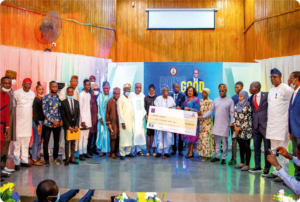 Recipients of the Bursary-600 program for tertiary institution students.
Understanding the challenges faced by aspiring entrepreneurs, Senator Abiru has no doubt adhered to the saying "Give a man a fish, and you feed him for a day; teach a man to fish, and you feed him for a lifetime." With this philosophy in mind, he launched an entrepreneurship development scheme, providing aspiring business owners with access to mentorship, training, and financial support. Through this program, numerous startups emerged, creating employment opportunities and bolstering the local economy. Among other Micro, Small and Medium Enterprises (MSMEs) programs is the lofty Constituency Revolving Loan at single digit of 6% per annum to the tune of N300 Million.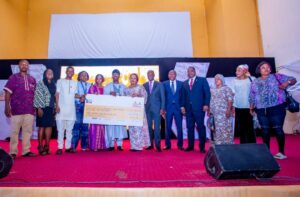 Charity, an act of kindness that transcends all boundaries, was another pillar of the lawmaker's mission. Embracing the proverb "To give is better than to receive," he established charity programs targeting the underprivileged and vulnerable members of society. From organizing food drives to supporting healthcare initiatives, his efforts touched the lives of countless individuals, providing them with hope, sustenance, and the necessary resources to overcome adversity. A notable instance is the fact that over 2500 vulnerable people in the Lagos East Senatorial District as at Wednesday, 1 June, 2022, and more have benefited from the Senator Tokunbo Abiru COVID-19 Relief Support Scheme.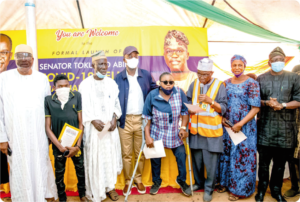 Continuing our exploration of the remarkable lawmaker's accomplishments, his passion for youth development through the institutionalization of sports can not be overstretched. Resonating with the lawmaker's vision is the proverb that says "Practice makes perfect." He firmly believes in the power of sports to instill discipline, resilience, and a sense of purpose in the lives of young individuals. Understanding that sports provide a platform for holistic development, he championed the cause of institutionalizing sports within his constituency.
Abiru's initiatives in sports encompassed a wide range of disciplines, from football and basketball to athletics. By investing in modern sports facilities and infrastructure, he has created an environment conducive to nurturing talent and providing young athletes with the necessary resources to excel. This is evident in the construction of a top class mini stadium in Epe Local Government.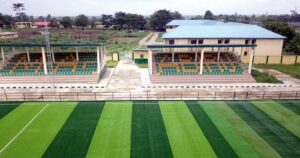 In addition, Tokunbo Abiru has demonstrated unwavering support for his political party, the All Progressive Congress (APC), echoing the words of the African proverb, "If you want to go fast, go alone. If you want to go far, go together." He recognized the power of collective action and worked tirelessly to rally support for his party's policies and objectives. By fostering unity and cooperation among party members, he strengthened the political landscape, ensuring the fulfillment of promises made to the constituents. This was evident in the Presidential, House of Representatives, Governorship and House of Assembly election results across Lagos East.
In a world where effective and people-oriented governance is a pressing need, the lawmaker we have explored emerges as a beacon of hope. His accomplishments in technology, education, business start-ups, charity programs, and youth development through sports illustrate the transformative potential of political leaders who prioritize the welfare of their constituents. The lawmaker's visionary leadership, ability to build coalitions, commitment to the youth, and ethical conduct make him a model that should inspire aspiring leaders at every level of government.
Ultimately, Tokunbo Abiru's journey teaches us that true leadership goes beyond mere political rhetoric. It requires a genuine passion for the well-being of the people, the courage to take bold steps, and the wisdom to pursue sustainable and inclusive development. As we reflect on his accomplishments, we are reminded of the profound impact that dedicated and visionary leaders can have on their communities, inspiring us all to strive for excellence and aspire to the highest standards of political leadership.