In a resounding show of support and admiration, kakalistiq.com reports that Senator Mukhail Adetokunbo Abiru, FCA, the Chairman of the Senate Committee on Banking, Insurance, and other Financial Institutions, extended his heartfelt congratulations to President Bola Ahmed Tinubu, GCFR, President of the Federal Republic of Nigeria, following the landmark Supreme Court judgment that validated his election.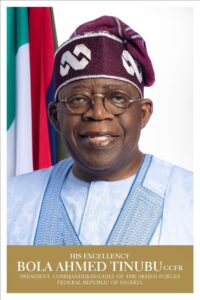 In an official statement released by his media aide on Thursday 26th October 2023, Senator Abiru hailed the Supreme Court's verdict, emphasizing that it resonates with the true will of the Nigerian people. He further acknowledged the unwavering commitment of numerous Nigerians, especially members of the All Progressives Congress (APC) and President Tinubu's supporters, who stood firmly by his side throughout the challenging legal proceedings.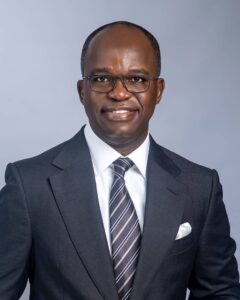 Senator Abiru expressed his unwavering optimism that Nigeria will triumph over its significant challenges under the visionary leadership of President Tinubu. He urged all Nigerians to continue supporting the current administration in its endeavor to steer the nation towards sustainable growth and development.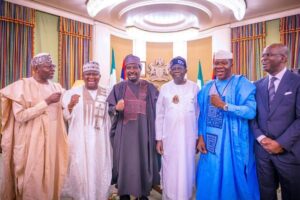 In his words, Senator Abiru remarked, "On behalf of the esteemed people of the Lagos East Senatorial District, I extend warm congratulations to our distinguished leader, President Bola Ahmed Tinubu, GCFR, on his well-earned victory at the Supreme Court today. This verdict from the apex court once again reaffirms the collective will of the Nigerian people, as demonstrated in the 2023 presidential elections. The judgment delivered by the erudite jurists has not only solidified the people's trust in the judiciary as the ultimate guardian of justice but has also marked the conclusion of all presidential election disputes.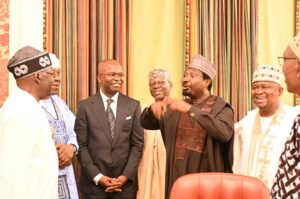 "I salute the resilience and determination of our beloved party members and the countless supporters of our esteemed president, who unwaveringly stood by him during the elections and the subsequent legal proceedings. As this historic Supreme Court ruling concludes all post-election disputes, I call upon all Nigerians, regardless of political or religious affiliations, to unite in collaboration with President Tinubu's government to find lasting solutions to the multifaceted challenges facing our beloved nation. Once again, I extend my congratulations to all Nigerians on this groundbreaking Supreme Court judgment," he retorted.