In a world that sometimes feels cold and distant, it is during the toughest of times that humanity's true essence shines through. Senator Tokunbo Abiru of the Lagos East Senatorial District has proven his unwavering commitment to service and his heartfelt dedication to uplifting the underprivileged.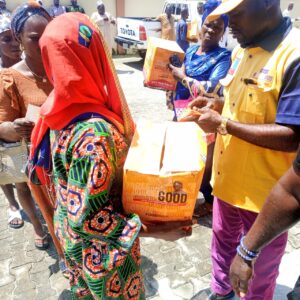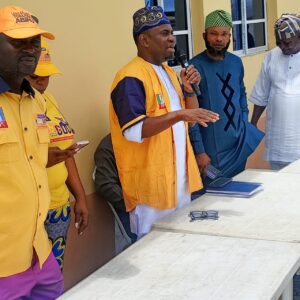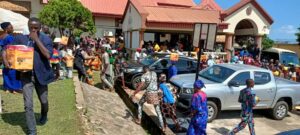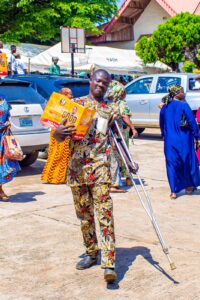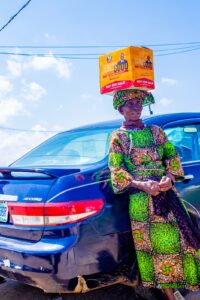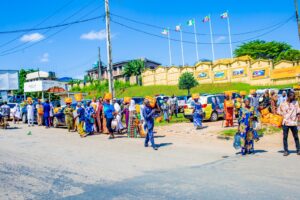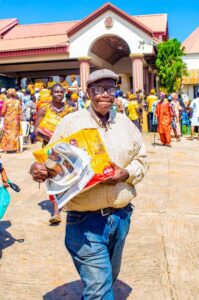 In commemoration of the 2023 Eid-il-Kabir, Senator Abiru launched the remarkable Senator Tokunbo Abiru Food Packs Program, a beacon of humaneness, benevolence, and a resounding call for collective support.
Understanding the hardships faced by many, the #DoingGood Senator designed the program to cater to the needs of 6,000 unemployed youths, the elderly, people living with disabilities, widows, and women across 16 Local Government Areas (LGAs) and Local Council Development Areas (LCDAs) within the Lagos East Senatorial District.
The announcement of the program ignited a spark of hope among underprivileged communities. The prospect of receiving essential provisions brought smiles to faces that have weathered the storms of life. To claim their food packs, eligible individuals are urged to visit the designated collection points on Sunday, the 25th of June 2023, armed with their Food Pack Voucher.
Promptly at 12 noon, the distribution commenced, ensuring that the assistance reached those who needed it the most. The designated collection points, strategically located across the Lagos East Senatorial District, served as beacons of hope for the beneficiaries.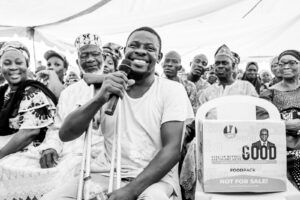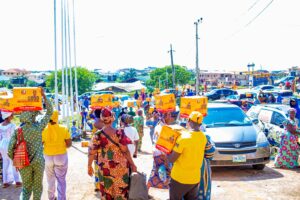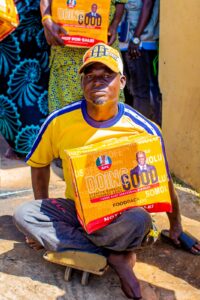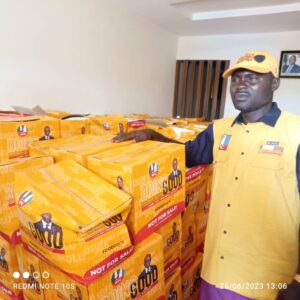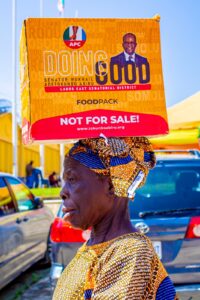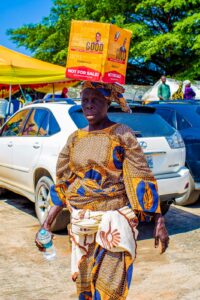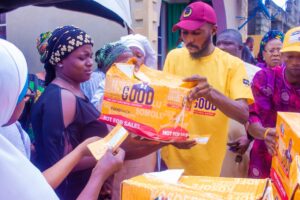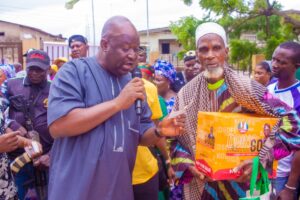 The provision of essential supplies during a time of scarcity has not only eased their immediate burdens but has also ignited a spark of hope within them. They yearn for more initiatives of this nature and are inspired to keep pushing forward, despite the challenges they face.
The overwhelmingly positive reactions from the beneficiaries stand as a testament to Senator Tokunbo Abiru's humaneness, benevolence, and commitment to service. As the food pack distribution terminated throughout the Lagos East Senatorial District, the yearning for more support and initiatives like this becomes evident.
His Food Packs Program is not only a source of sustenance but also a catalyst for renewed hope and a call to action. With each food pack distributed, the Senator continues to touch lives, leaving a lasting impression on the hearts of those he serves.
In a world that often seems disconnected, Senator Abiru's Food Packs Program reminds us of our shared humanity and the transformative power of a helping hand extended to those in need. Together, we can build a brighter future and make a lasting difference in the lives of the underprivileged.