The remarkable platinum jubilee celebration of Hon. Wasiu Ayo Odeyemi, affectionately known as WASTAB, a former Lagos Lawmaker and Commissioner at the Lagos State Civil Service Commission, resonated with heartfelt gratitude and admiration from his son and daughter.
Kaklistiq Media reports that the event, held at the enchanting Jubilee Chalets Epe, gathered esteemed members of the political and social spheres, paying homage to the celebrant's enduring impact.
Popularly known as "Omituntun", Tope Odeyemi, the son of Hon. Wasiu Ayo Odeyemi and a budding political figure and Supervisor for Works in Eredo LCDA, extended his deepest appreciation to all those who honored his father's call.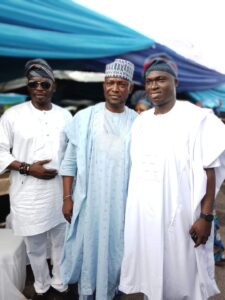 In a moment of reflection, he conveyed his admiration for the support and recognition his father received during the grand celebration. Tope expressed his gratitude, stating, "Seeing so many influential individuals coming together to celebrate my father's accomplishments is truly humbling. It demonstrates the immense respect and appreciation for his dedication to public service and the impact he has made in our community."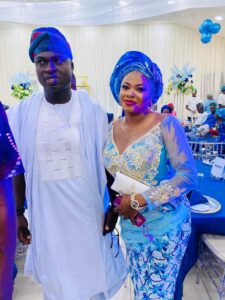 When asked about the significance of his father's role in his own political journey, Tope responded with enthusiasm, "My father has been my guiding light and mentor. His unwavering commitment to the people, his loyalty, and his trustworthiness have shaped my aspirations. I am privileged to have such a remarkable father who has instilled in me the values of integrity, hard work, and service to others. I will continue to strive to emulate his example as I navigate my own political path."
In the same vein, the celebrant's daughter, Mrs. Odeyemi Erinjogunola Olabisi, a former banker who has now established herself as a reputable businesswoman, radiated joy and gratitude as she reflected on the momentous celebration that brought together the crème de la crème of society.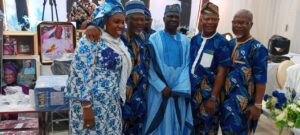 She expressed her deep appreciation for the overwhelming show of support, saying, "I am truly grateful for the outpouring of love and admiration that enveloped my father during this extraordinary celebration. Witnessing the presence of esteemed individuals from various sectors is a testament to the profound impact my father has had on the lives of many."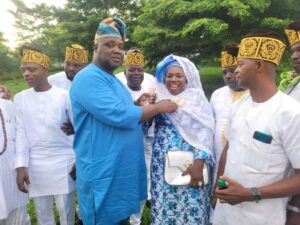 Reflecting on the event, the celebrant's eldest daughter shared the traits she admires most about her father, "His honesty, diligence, and love for the people have always been the cornerstone of his character. He has shown us that true success comes not only from professional accomplishments but also from genuine compassion and generosity toward others. I am inspired by his selflessness and the way he has always put the needs of others before his own. These are the traits I strive to emulate in my personal and professional life."