Kakalistiq.com reports the All Progressives Congress (APC) has commended the outstanding development efforts of Representative Wale Raji, who represents Epe Federal Constituency in the House of Representatives. The accolades came during a recent project tour undertaken by Rep. Wale Raji on Saturday, September 30, 2023, aimed at transforming Epe Federal Constituency.
Highlighting the importance of presenting capable and goal-oriented candidates for elections, party leaders praised Rep. Wale Raji's unprecedented achievements, recognizing the pivotal role he plays in shaping the political landscape.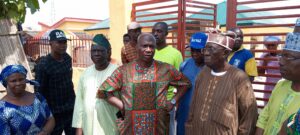 Alhaji Akanni Seriki (Bamu), the APC Apex Leader in Epe and Governors Advisory Council (GAC) member, lauded the legislator for consistently fulfilling the hopes of the people. He emphasized that Rep. Wale Raji sets a high standard for political candidates and is a shining example of effective representation.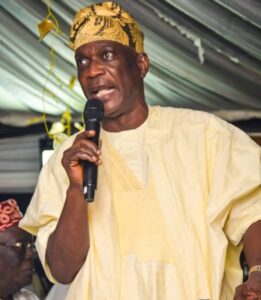 "Wale Raji has proved beyond reasonable doubt that he is capable of being a good representative at all times. He has not in any way disappointed us, and I'm very happy to see all these projects being executed by him," remarked Alhaji Seriki.
Otunba Kehinde Adeniyi, the All Progressive Congress State Welfare Secretary, stressed the importance of upright and decisive candidate selection for political offices. He underlined the significance of choosing candidates who will ensure the delivery of democracy's dividends to the people.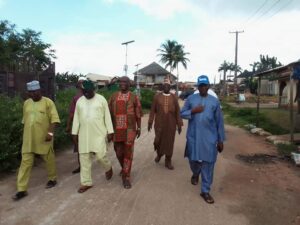 "Whenever we are picking a candidate, we should be very careful and be upright and straightforward because of the dividends of democracy that we are going to enjoy," noted Otunba Adeniyi. "If we present a good candidate, then we will be able to demand our rights, and the beneficiaries will also be more populated than the expectations of the people."
He further commended Rep. Wale Raji for setting a new standard for representation in Epe's political landscape, emphasizing the need to follow his example in future political engagements.
Hon. Ayo Odeyemi, a former Lagos State House of Assembly member and party Chieftain in describing the tour as commendable, expressed enthusiasm for the developmental strides initiated by the federal lawmaker. He encouraged Rep. Wale Raji to continue his dedicated efforts and called on residents to take ownership of the soon-to-be-commissioned facilities.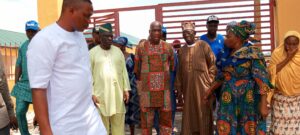 The engagement of political power brokers in their responsibility to the people signifies the anticipated growth and development in Epe's political arena. The experience of party stalwarts during the project tour underscores that Rep. Wale Raji is not just a champion of the masses but also a benchmark for quality representation and good governance.