In a significant development in the relentless battle against drug abuse, drug use, drug smuggling, and allied criminal activities, kakalistiq.com reports that the Executive Chairman of Epe Local Government, Hon. (Princess) Surah O. Animashaun, welcomed a high-level delegation from the National Drug Law Enforcement Agency (NDLEA) Marine Command. Led by the Commander of Narcotics, Ahom Paul T., the visit on October 31st, 2023, marked a turning point in the fight to cleanse the community of the scourge of narcotics.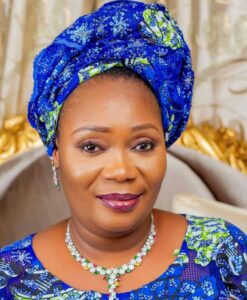 During the visit, Hon. (Princess) Surah O. Animashaun was accorded a special honor by Commander Ahom Paul T. as she was officially conferred and decorated as an Ambassador of the NDLEA, signifying her commitment to the cause.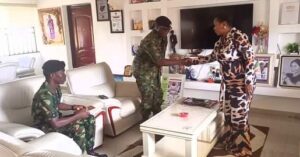 The visit entailed a comprehensive exploration of the region, laying the groundwork for an extended operational presence of the NDLEA in the Epe community. The focus of these expanded operations will be to combat the illicit trade of drugs, the peddling of narcotics, and the consumption of controlled substances within Epe and its immediate surroundings, including Ikorodu and Badagry.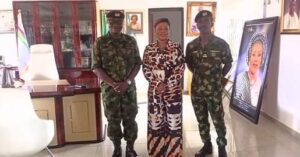 Chairman Animashaun expressed her joy and enthusiasm over the NDLEA's decision to support the local fight against drug trafficking and abuse, which has plagued the community. She pledged her unwavering commitment to ensuring the success of their operations and suggested enlisting the expertise of local security personnel as guides for the agency's marine missions.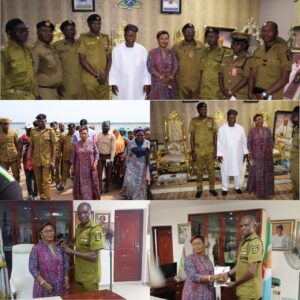 The delegation also paid a visit to the palace of the paramount ruler of Epe Land, Oba Kamorudeen Ishola Animashaun, who welcomed the initiative with open arms. In a show of solidarity, the Kabiyesi pledged his full support to the NDLEA team, vowing to leverage his influence and resources to foster a wholesome, secure, drug-free, and crime-free community.
The collaborative efforts of the NDLEA and the local government hold the promise of a safer and healthier future for the residents of Epe as they unite in their mission to eradicate the menace of drug abuse and related criminal activities