Kakalistiq.com reports that Mr. Ogunyomi Femi, the Lagos State Universal Basic Education Board (SUBEB) teacher who was abducted from his duty post on September 19, 2023, has been freed, sparking an atmosphere of relief and gratitude within the local community and the entire education family.
Mr. Femi's harrowing experience began when he was seized by kidnappers at the St. Vincent RCM Primary School in Ijih, Eredo LCDA, Epe Division, Lagos State. According to sources close to the family, he endured dehumanizing treatment during his captivity, leading to his immediate hospitalization upon his release earlier this week.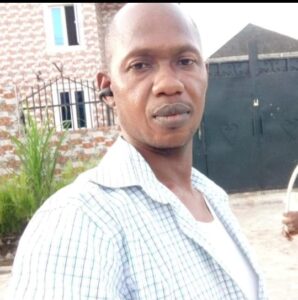 While investigating the incident, reports indicate that Mr. Femi endured days of starvation and sustained injuries to his back due to severe beatings inflicted by his captors. His ordeal came to an end when he was found near the Ijih river bank around 2 a.m., his condition shocking those who saw him.
"He was picked up at the Ijih river bank around 2 a.m. You will cringe at the sight of Mr. Femi after his release. He's lucky to be alive because he was starved. He told us that the last time he had food was before he was kidnapped. He was subjected to serious beating which damaged his back severely. I don't pray anyone experiences that magnitude of dehumanization," a source revealed.
Initially, the kidnappers demanded a hefty ransom of ₦10,000,000 (ten million naira) for Mr. Femi's safe release. While some funds were raised to secure his freedom, the exact amount paid remains undisclosed, as the family wishes to keep this information private.
"The family would like to make the matter private as regards the ransom paid for his release. It is not something they would like to disclose to the public. However, the family, especially his parents who are Senior Citizens, extends their heartfelt gratitude to God and appreciation to those who stood by them during the trying period. They hope to see their hale and healthy and reunite with his family," the source stated.
Mr. Femi's remarkable rescue is attributed to divine intervention and the unwavering support, collaboration, and collective efforts of his family members and well-wishers. It serves as a powerful reminder of the pressing need for increased government and security presence in the hinterlands of Eredo LCDA, Epe, to ensure the safety of residents and their property.
This incident underscores the importance of providing every citizen with a secure and safe environment for prosperity, and it is hoped that Mr. Femi's recovery will herald positive changes in the security landscape of the region.