In a shocking and distressing incident, Kakalistiq.com reports that kidnappers targeted a Lagos State Universal Basic Education Board (SUBEB) teacher, abducting him from his duty post at St. Vincent RCM Primary School in Ijih, Eredo LCDA, Epe Division, Lagos State.
The victim has been identified as Mr. Ogunyomi Victor Femi. The incident unfolded on Tuesday, September 19th, 2023, sending shockwaves through the local community.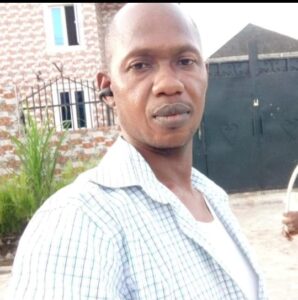 Sources close to the situation revealed that the kidnappers have contacted the family of Mr. Femi, demanding a hefty ransom of ₦10,000,000 (ten million naira) for his safe release.
The news of Mr. Femi's abduction has left his family members, friends, and colleagues in a state of anguish and anxiety. They are now making a desperate plea to the public for assistance. The incident has been officially reported to multiple authorities, including the office of the Executive Secretary of Education at Epe Local Government Education Authority (LGEA), the Nigeria Police at Noforija Division, and the Nigeria Union of Teachers, Epe branch.
Mr. Sanni, the Chairman of the Nigeria Union of Teachers (NUT) in Epe, in a phone conversation, officially confirmed the authenticity of the kidnapping incident. He earnestly appeals to both security agencies and the broader public to collaborate in facilitating the safe return of the victim.
As the situation continues to develop, it was gathered that concerned citizens and local authorities are working tirelessly to secure the safe return of Mr. Ogunyomi Victor Femi. The community remains on high alert, hoping for a swift resolution to this harrowing ordeal.