In a remarkable show of commitment to community development, Kakalistiq.com reports that the Lagos State Government, under the exemplary leadership of His Excellency, Governor Babajide Sanwo-Olu, has disbursed compensation to traditional land-owning families for the acquisition of land earmarked for the Lagos Aquaculture Centre of Excellence (LACE) project in Eredo LCDA, Epe.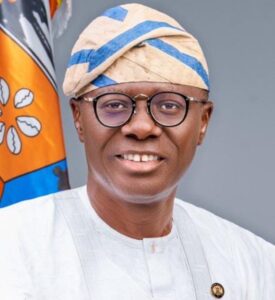 His Royal Majesty, Oba Dr. Olufolarin Olukayode Ogunsanwo, the Alara of Ilara Kingdom, expressed appreciation for the compensation granted by the state government, citing it as a testament to Lagos State's dedication to fostering aquaculture growth in the Eredo, Epe community.
"The financial support reflects the progress and commitment of the Lagos State Government to galvanize aquaculture in the Epe community," remarked Oba Ogunsanwo.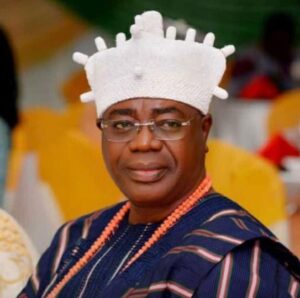 The compensation ceremony, held on Thursday, November 16th, 2023, at the Palace of Alara in Ilara Kingdom, witnessed the disbursement of N16,382,100:00 to landowners for the acquisition of 35 hectares of land for the LACE project.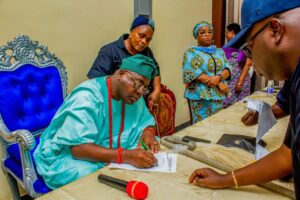 The Commissioner for Agriculture, Ms. Abisola Olusanya, represented by the Permanent Secretary in the Ministry, Mrs. Olatokunbo Emokpae, highlighted the significance of the event as it kicked off the establishment of the LACE project, a public-private partnership aimed at creating jobs for youths and stimulating economic activities.
"It is in this spirit of cooperation that we have joined hands with Messrs. Dula Agro Services Limited to establish this project. Our overarching goal is to create an environment conducive to private investors in agriculture, bolstering food security, and creating jobs for our ever-growing population," emphasized Commissioner Abisola Olusanya.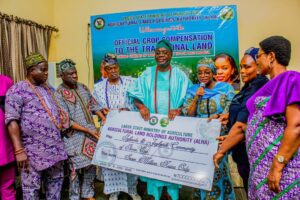 The compensation exercise, totaling N16,382,100:00, symbolizes the synergy between the state government and the traditional landowners. Two levels of compensation were allocated: N7,000,000.00 for crop compensation and N9,382,100.00 for the replacement cost of an uncompleted Town Hall project on the site.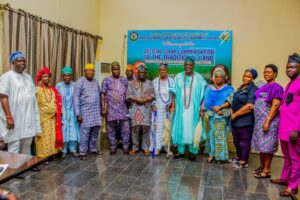 Commissioner Olusanya expressed gratitude to the community for their cooperation, highlighting it as a testament to what can be achieved when people work together for the common good of all Lagosians.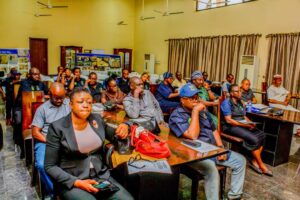 Acting General Manager of the Agricultural Land Holdings Authority, Engr. Samiat Raji emphasized the agency's commitment to making agricultural land accessible to all, fostering entrepreneurship, and contributing to state revenue generation.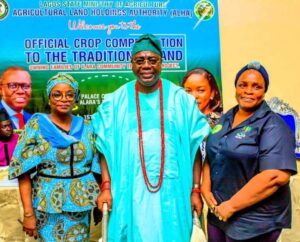 This compensation milestone marks a pivotal moment in the collaborative efforts towards sustainable agriculture and economic development in Lagos State.