A potentially disastrous situation on the Epe Berger bridge, where a clog of sand and a pool of water threatened the safety of road users, was recently avoided in a laudable display of quick thinking and leadership by Princess Surah Animashaun, the Local Epe Government Chairman.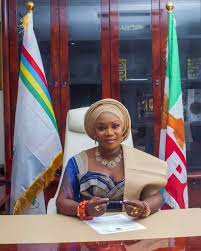 Earlier, the deplorable condition of the bridge had led to a few tragic occurrences of preventable traffic accidents. Numerous people in the Epe community were affected by the unfortunate incidents brought on by the constant, heavy rain, and the Chairman's quick action in clearing the flow path not only averted a potential catastrophe but also brought attention to the urgent need for long-term solutions and proactive planning to guarantee people's safety and prevent similar incidents in the future.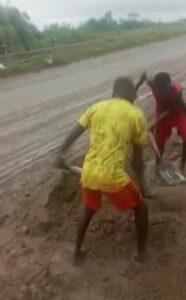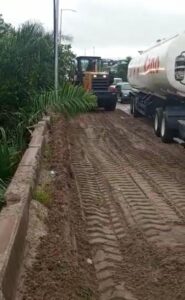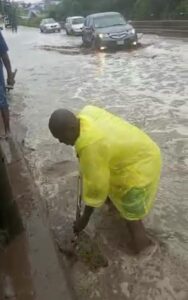 The Chairman, working closely with the Local Government's Department of the Environment overseen by Hon. Fuad Odupe, showed a clear sense of responsibility for the safety of residents and other road users by quickly finding and removing the sand blockage and pool of water. Without a doubt, this quick action saved lives and is worthy of accolades.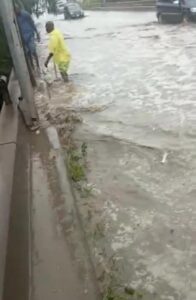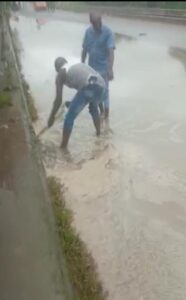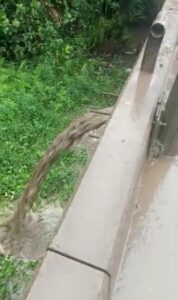 While recognizing the Chairman's successful response to the present threat, it is critical to stress the value of taking precautions in the future. Road accidents now occur far too frequently as a result of poor maintenance, carelessness, or lack of repairs. The intervention of Princess Surah serves as a reminder of the essential necessity for sustainable methods and ongoing prudence in guaranteeing the safety of road users.
The most recent occurrence emphasizes the necessity of thorough planning and consistent upkeep of roads and bridges. The Local Government Chairman should take advantage of this chance to assess the condition of the current infrastructure and set priorities for needed upgrades and repairs. The Chairman can greatly lower the risk of accidents through investments in solid infrastructure.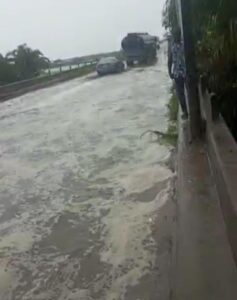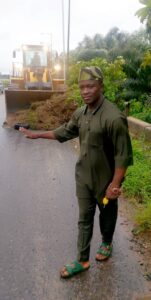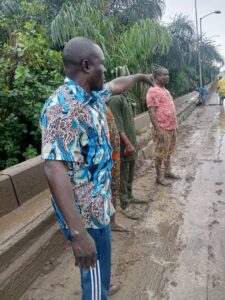 Working with specialists, engineers, and local communities is essential if the Chairman wants to ensure long-term and successful road safety initiatives. The creation of long-term solutions and proactive initiatives to manage potential threats will be made possible by engaging with these stakeholders. Additionally, getting feedback from locals who frequently use the bridge can help shed light on the unique difficulties experienced by drivers.
Princess Surah should put in place routine maintenance and inspection procedures to stop similar events from happening again. The Local Government can take preventative action and protect the lives of road users by adopting a systematic method to identifying and addressing possible threats.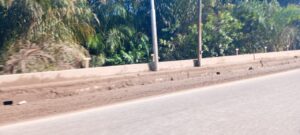 "An ounce of prevention is worth a pound of cure," says a proverb. While praising the Chairman for preventing a calamity, it is crucial to advocate ongoing vigilance, improved infrastructure, and collaboration with experts and local populations. The Chairman can successfully protect the lives of road users and create a safer, more sustainable environment for everyone by implementing these aforementioned suggestions.