The unprecedented appointment of Rt. Hon. Femi Gbajabiamila as President Bola Tinubu's chief of staff has been celebrated by Rep. Wale Raji, a member of the House of Representatives who represents Epe Federal Constituency, along with hundreds of other coworkers, family, friends, well-wishers, and allies.
The Chairman of the House Services Committee expressed his sincere congratulations to the newly appointed Chief of Staff on behalf of the good people of the Epe Federal Constituency in a statement that was made available to Kakalistiq media.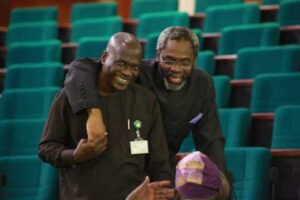 Rep. Wale Raji praised the Speaker for their cordial relationship, which has enabled them to approve, facilitate, and deliver significant projects in recent years that have significantly improved the socioeconomic development of the residents of the Epe Federal constituency.
Rep. Wale Raji was certain that his background as a prominent legislator would be essential to achieving success in his new position, which is essential to the success of the President Tinubu-led administration. He acknowledged the leadership skills of the Chief of Staff to the President.
Like Oliver Twist, the lawmaker desired more possibilities that centered on helping others, and he anticipated working closely with the Speaker in his new capacity for the benefit of the residents of Epe Federal Constituency.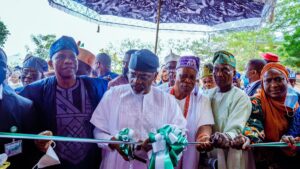 "On behalf of our principal and Chairman, House Services Committee, Rep. Wale Raji, and the good people of Epe Federal Constituency, we congratulate the Speaker of the Federal House of Representatives, Rt Hon. Femi Gbajabiamila on his recent appointment as the Chief of Staff to President Bola Ahmed Tinubu.
"We trust your capacity to deliver in this great office that is highly instrumental to the success of this administration. You have done it over time in the legislative arm of government and we look forward to a better time out in the executive arm.
"We appreciate the leadership, support, and cooperation with our principal that has in the last few years brought an unprecedented federal presence to different parts of Epe Federal Constituency. We look forward to more partnerships in your new capacity for the betterment of our people and Epe Federal Constituency," the statement read.