In a surprising turn of events that sent shockwaves through Epe, the Chief Imam of Epe Central Mosque, Alhaji Lateef Ayeogbaro, concluded his tenure on September 8, 2023, amid heightened security and intrigue. The unexpected transition unfolded during the Friday Jumaat service, witnessed by congregants and the entire Epe community.
Kakalistiq.com reports that Sheikh Ayeogbaro, a long-standing figure at the helm of the Epe Central Mosque, was met with a dramatic shift in leadership as heavy security personnel surrounded the mosque.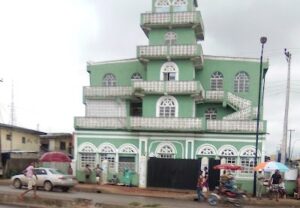 Recounting what transpired in the mosque, a congregant on condition of anonymity divulged that moments into the service, the deputy Chief Imam, Alhaji Noibi, took center stage to symbolically transfer authority by placing the "Taqiyah" on the head of Alh Abdul-Kabir Oriyomi, signaling the installation of the new Chief Imam.
This swift transition signifies Alhaji Lateef Ayeogbaro's removal from the esteemed position of Chief Imam, promptly replaced by Alh Oriyomi, who had previously contested against him in a closely watched election for the role of Chief Imam in recent years.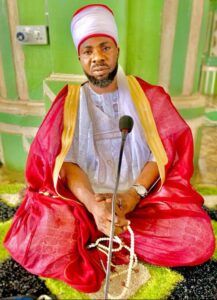 "The abrupt leadership change has left many within the Epe community bewildered and seeking answers to a host of pressing questions. The reasons behind Alhaji Ayeogbaro's removal remain undisclosed, and the decision to appoint his former rival, Alh Oriyomi, as the new Chief Imam has raised eyebrows. The absence of any prior notice or announcement has only deepened the mystery surrounding this unexpected transition," an anonymous source said.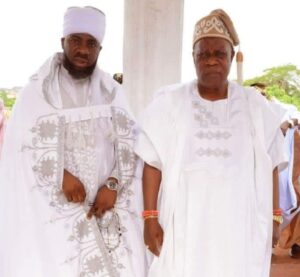 While the community grapples with these unanswered questions, it is apparent that the elders of the Epe Central Mosque were privy to this significant development because, during the Jumaat service, Alhaji Ayeogbaro was conspicuously absent. The newly appointed Chief Imam, Alh Abdul-Kabir Oriyomi, according to inside sources was said to have delivered his sermon and led the congregation in the Friday prayer at precisely 1:30 p.m.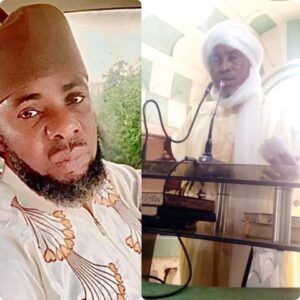 Epe, often hailed as "Epe oni Qurani" across the nation, is renowned for its rich Islamic culture and heritage. One of its most cherished traditions involves the grand turbaning ceremony of the esteemed Chief Imam, a celebration marked by jubilation, feasting, and exuberance.
As Epe residents and observers await further information and clarity regarding this change in religious leadership, the transition at the Epe Central Mosque continues to captivate the community's attention, sparking discussions and speculations about its underlying motivations and implications for the future.